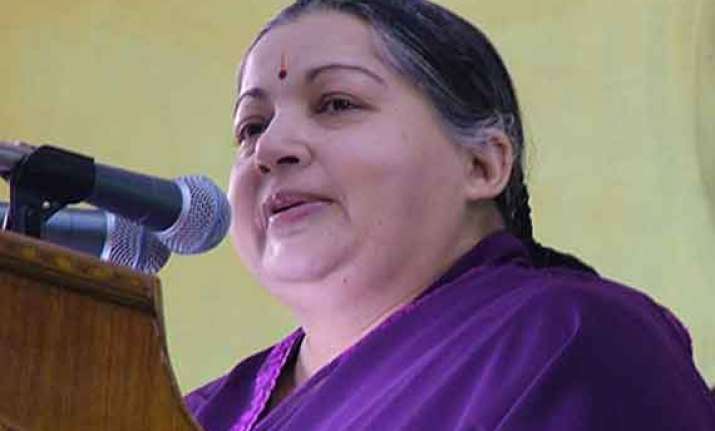 Chennai: Tamil Nadu Chief Minister J. Jayalalithaa Tuesday underscored her prime ministerial aspirations with a populist Lok Sabha poll manifesto promising freebies like laptops, mixer grinders and fans as well as goats, sheep and cows to the poor.
Her AIADMK also promised free bicycles, text books, and fixed deposits to students, and solar powered homes and four gram gold as a marriage gift for poor girls.
Listing out the measures being implemented in the state under various schemes for different sections of the society, the manifesto said: "As a measure of human resource development, the AIADMK government has given utmost importance to the education and health sectors.
"At the same time, importance is also being given to social security. The AIADMK will ensure the implementation of the above laudable schemes at the all-India level.
"We have spelt out many policies and promises to implement many schemes and aims not only for the development of Tamil Nadu but also for the progress of the entire nation," Jayalalithaa told reporters here.