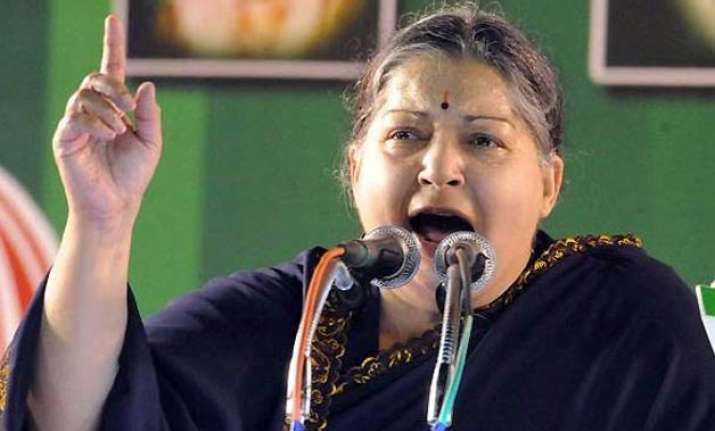 Chennai: Slamming the recent hike in prices of petrol and diesel, AIADMK General Secretary J Jayalalithaa today demanded revision of the price fixation policy for petroleum products.
"The increase in prices of petrol and diesel effected by Oil Marketing Companies (OMCs) will result in the rates of all commodities going up. The lives of ordinary people will be impacted due to this," she said.
The hike will result in inflation going up further, she said in a statement here.
Jayalalithaa reiterated her stand that the existing price fixation formula for petroleum products be changed.  She said it would be "appropriate" to determine the prices of petrol and diesel based on international crude prices rather than the said fuels' rates in the global market.  The latest hike by the OMCs should be immediately rolled back and Centre should wrest the authority of fixing fuel prices from the former, she added.
Taking a dig at the economic policies of the Narendra Modi government, Jayalalithaa said that Indian rupee was depreciating due to foreign investors losing confidence in the Centre's taxation policies.
Indian rupee was weakening because foreign investors had withdrawn a part of their investments made in the debt market and share market due to issues related to levying of minimum alternate tax (MAT), she said.
Only Centre's policies can prevent fall in value of the rupee and the "complete onus" in this regard "lies with the Central government," she added.