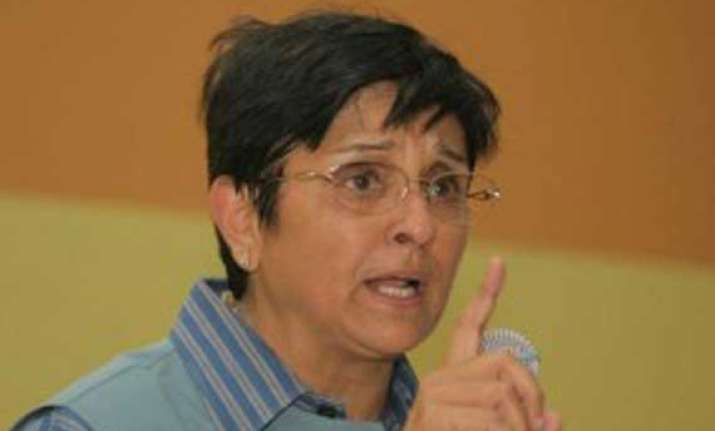 New Delhi:  Team Anna member Kiran Bedi Sunday night hit out at Chief Minister Arvind Kejriwal for threatening to resign if the Jan Lokpal Bill is not passed in the Assembly by questioning whether the anti-graft legislation was drafted just to cause a "major confrontation while blaming others".
"I wonder if the Delhi Lokayukta bill is drafted to be passed? Or was it to cause major confrontation to walk away while blaming many others!" Bedi tweeted late Sunday evening. 
She also claimed that Kejriwal was seeking Anna Hazare's support now, but did not even remember the Gandhian during his swearing-in as Chief Minister.
"At swearing-in as CM Delhi, AK completely forgot Anna!  There was no expression of gratitude even! Now Anna's support being sought yet again!!" she tweeted. 
Upping the ante over the Jan Lokpal Bill, Kejriwal Sunday night  threatened to resign if his pet anti-graft legislation is not passed by the state Assembly due to lack of support from other parties.
He also met Hazare, who supported the Delhi Chief Minister on his threat to resign.