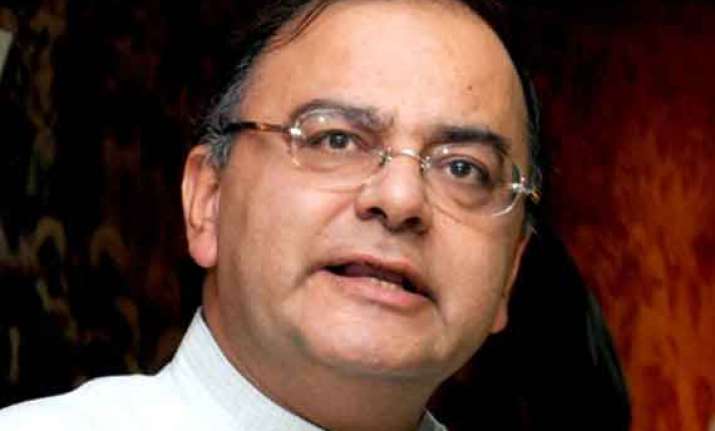 New Delhi: BJP leader Arun Jaitley today took a potshot at the Congress over the televised messages of Sonia Gandhi, saying that the party had been forced to change its principal communicator since Rahul Gandhi's speeches to the people were "not working".
Taking a jibe in a post on his website, he said the new slogan of the Congress was 'Mein Nahin Mom' (Not me, Mom) and claimed that last minute attempts to change the electoral agenda through paid television time would not click.
Jaitley said that an opinion poll by a leading channel had shown the NDA may get an absolute majority and "as the Congress shrinks further, its campaign has resulted in a naught" as it is "too abstract and confused".
"The Congress Party changed track yesterday. Rahul Gandhi-led campaign and the accompanying advertisements were given a backseat. The Congress President Sonia Gandhi herself decided to lead from the front. She addressed the country by booking television time on all channels," he said.
Claiming that the desperation in the Congress was clear, Jaitley said that speeches, interviews and press conferences of political leaders are always covered by the media and Sonia Gandhi does not have to buy television time in order to reach to the people.