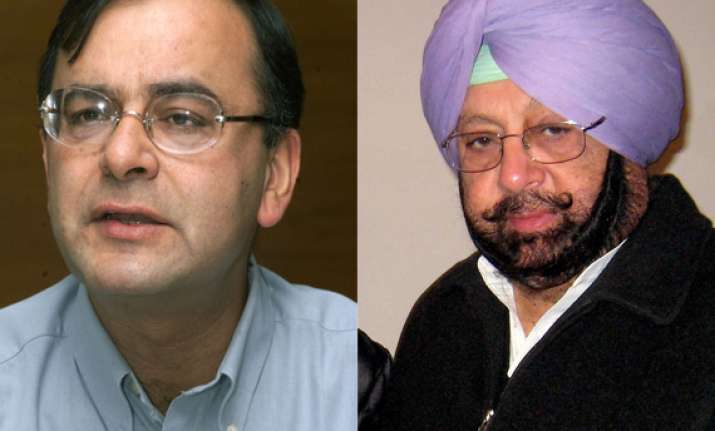 New Delhi: Senior BJP leader Arun Jaitley, who is fighting the Lok Sabha elections from Amritsar, today took potshots at Congress for fielding a "reluctant" Amarinder Singh against him.
Contesting his first parliamentary polls, the Leader of the Opposition in Rajya Sabha said he would contest in a dignified manner in keeping with the best traditions of democracy and hoped the best man wins.
"Congress has finally announced its candidate from Amritsar. They have named a reluctant Amarinder Singh. My best wishes to him... I will promise the people of Amritsar that I shall provide a better voice for them. May the best man win," Jaitley wrote on his blog.
Amritsar, he said, is looking for an effective voice at the Centre and people's "expectation" from him is that he would be that voice.