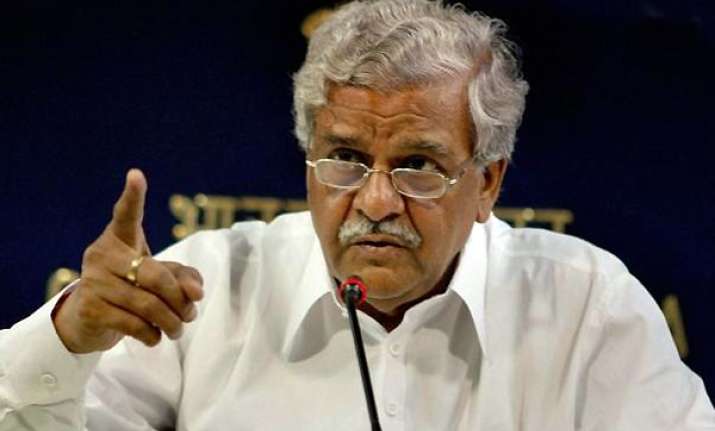 Rampur(UP), Oct 30: Alleging huge embezzlement of funds in implementation of MGNREGA scheme in Uttar Pradesh, Union Minister Sriprakash Jaiswal today dared Chief Minister Mayawati to recommend a CBI probe into the issue.

"MGNREGA's implementation in UP is the biggest scam of the country," he told a 'Kisan Mahapanchayat' at Khauvt village in the district.

Underscoring Rural Development Minister Jairam Ramesh's accusations against the Mayawati government of not taking adequate action against those involved in embezzling MGNREGA funds, Jaiswal asked her to order a CBI inquiry into the matter.

The Union Coal Minister also attacked BJP leader L K Advani and said his 'Jan Chetna Yatra' was a "fraud" and "an attempt to copy Rahul Gandhi's yatras" in rural areas.