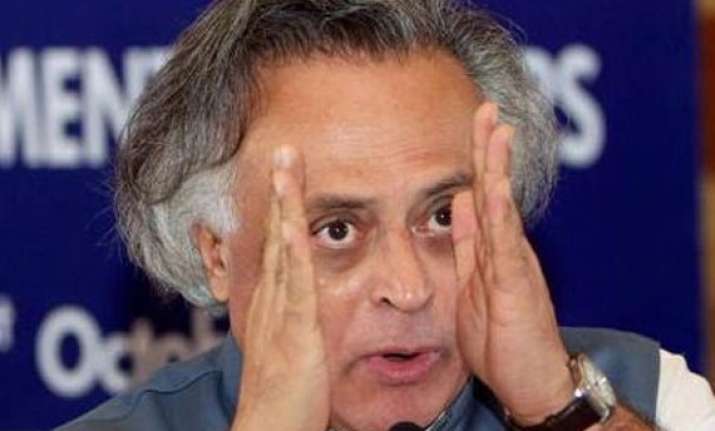 New Delhi: Contending that Rural Development Minister Nitin Gadkari wants to "dismantle the edifice of MNREGA", his predecessor and Congress leader Jairam Ramesh today said the country cannot "afford" the "ill-informed assault" on rural job scheme enacted by the UPA government.
"Gadkari is a man in a hurry to dismantle the edifice of rights-based legislation. But the country cannot afford an ill-informed assault on MNREGA based on pre-conceived notions and biases," Ramesh told PTI.
He said this when asked to react to the government's reported move to dilute the provisions of the rural work guarantee programme.
Opposing the government's move to dilute the "world's largest social security net", he said MNREGA has "potential to contribute to strengthening the foundations of an inclusive, green economy."
Around five crore households have been provided employment every year under the scheme over the past six years, Ramesh said.
"There is enough evidence to suggest that it has contributed to increased rural wages everywhere. It has reduced distress migration from traditionally migration-intensive areas like Bihar, it has helped converting barren lands into cultivable land and more importantly MNREGA contributed immensely towards empowerment of weaker sections of society by giving them a new bargaining power," the Rajya Sabha member said.
Ramesh, who took special interest in bringing development in tribal areas during his tenure as the Minister, said MNREGA has also helped bring tribals' into mainstream in some Maoist-affected areas of central and east India.
His statement came hours after 28 economists wrote to Prime Minister Narendra Modi protesting against Gadkari's decision to incorporate major changes in UPA. government's flagship scheme, brushing aside objections from his own ministry officials.