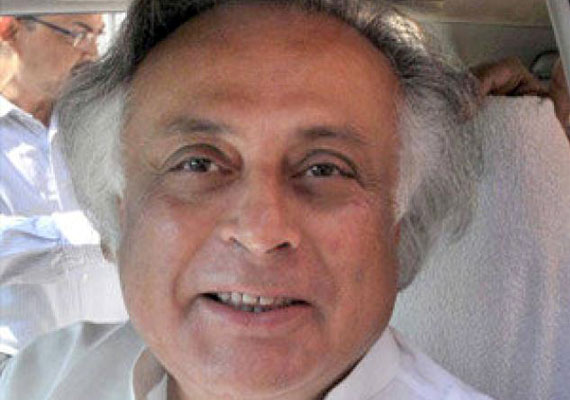 Ranchi, Jan 26: Rural Development Minister Jairam Ramesh hoisted the tricolour in a Maoist den in Jharkhand on the occasion of India's Republic Day.
Saranda forest is situated in West Singhbhum district, and Ramesh initiated a Saranda Action Plan to battle Maoist terror in the forest area with economic development.
The minister hoisted the tricolor in Digha village, around 190 km from Ranchi.
Officials said that it was after many years that the Indian tricolour had been hoisted in Saranda forest -- a Maoist den.
Jharkhand Governor Syed Ahmd hoisted the national flag at the Morabadi ground in Ranchi and took salute from security personnel.