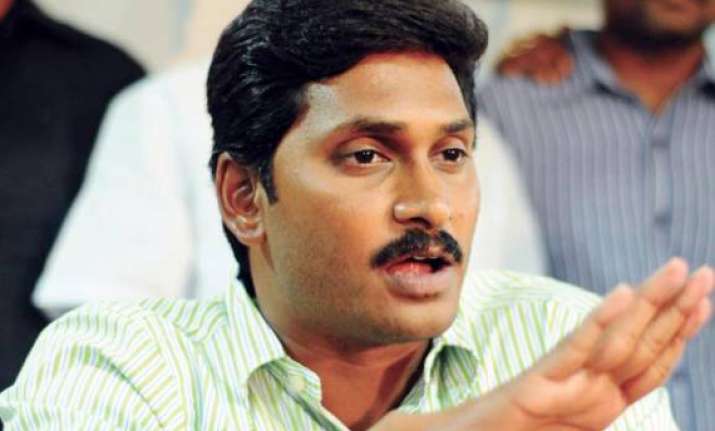 Hyderabad: The indefinite fast by YSR Congress party chief Y.S. Jaganmohan Reddy in a jail here to oppose Andhra Pradesh's bifurcation entered the fifth day Thursday.
Chanchalguda Central Jail officials said he was refusing to take food. Doctors said his glucose level had come down. However but blood pressure and sugar levels were normal.
If Jagan, as the MP from Kadapa is popularly known, continues his fast, he may be force-fed by the jail authorities. Action is also likely to be taken against him for violating the Prison Act.
The jail officials said Jagan went on fast without informing them in writing. The prison authorities Wednesday informed the Central Bureau of Investigation (CBI) court about Jagan's hunger strike.
The trial court had granted special category prisoner status to Jagan. Informed sources said Jagan may lose the privilege he is enjoying under the category.
Jagan, in jail since May 2012 on corruption charges, is demanding the centre not to bifurcate the state if it can't do justice to all the regions.
The party alleged that Congress Working Committee (CWC) took the decision to carve out Telangana without ensuring justice to the other regions of the state.
Meanwhile, police arrested YSR Congress activists near the jail as they reached there to show solidarity with their leader.