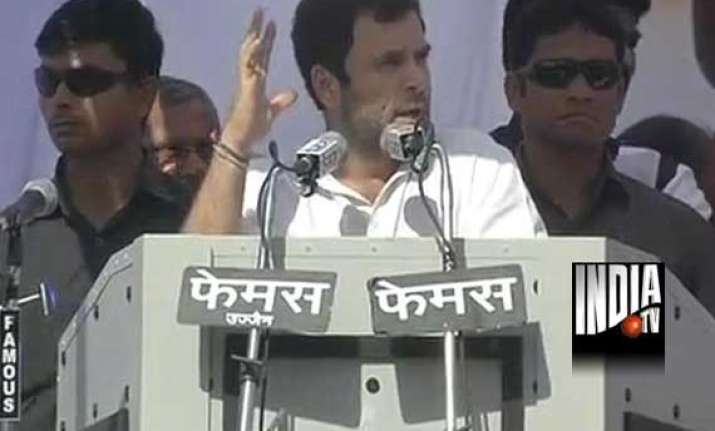 Indore: Rahul Gandhi today made a sensational statement that an intelligence officer has told him that Pakistan's intelligence agency ISI is trying to entrap Muzaffarnagar riot victims.
The Congress vice-president disclosed this while addressing an election rally at Indore in Madhya Pradesh.
The Congress Vice-President said he had gone to Muzaffarnagar after the riots to meet people of different communities, where he was told that there is no enmity among the people, but still they had been made to fight each other. 
"BJP felt that unless there is a Hindu versus Muslim situation in Uttar Pradesh, they would not do well. So, they set this fire," Gandhi alleged, adding that it was Congress which had "doused the fire".