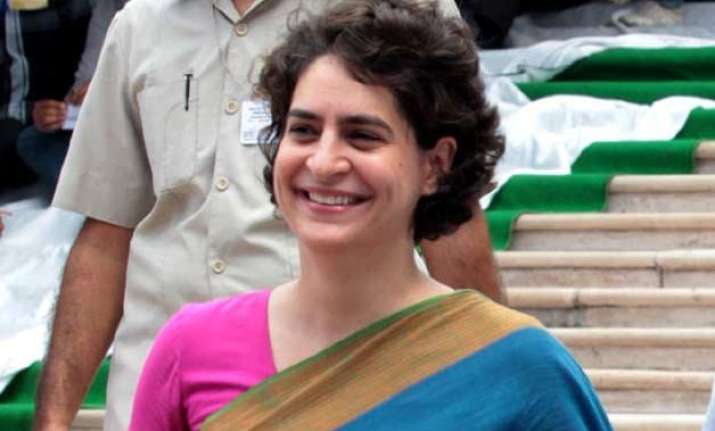 Rae Bareli (UP): A day after Smriti Irani attacked the Nehru-Gandhi family saying that after years of "hollow" promises, Amethi and Rae Bareli will now see development; Priyanka Gandhi today asked what was stopping the HRD Minister from setting up an IIIT here.
Priyanka, who is on a two-day visit to her mother Sonia Gandhi's constituency, rubbished Irani's accusations and said since she (Irani) is now the Education Minister, what was the hassle in setting up IIIT in Rae Bareli as promised during UPA regime.
"She is the HRD Minister. First she should tell why she is not setting up an IIIT here. The youth are facing a lot of problems and this is her department. Why is she not looking into it," Priyanka said.
She also said that the people here are facing numerous problems and that she was "deliberately" visiting the place.
Irani, in an indirect attack on Nehru-Gandhi family, had yesterday said after years of promises, this time development work will start soon.
"The grandparents said it and now he (Rahul) is making promises. They all had been making promises, but the people here are yet to have facility of railway line. This time the work will start soon," Irani had said.
Congress President Sonia Gandhi is the current MP from Rae Bareli constituency while Rahul Gandhi is the MP from Amethi.
Priyanka also had an exclusive session with the women in the constituency.