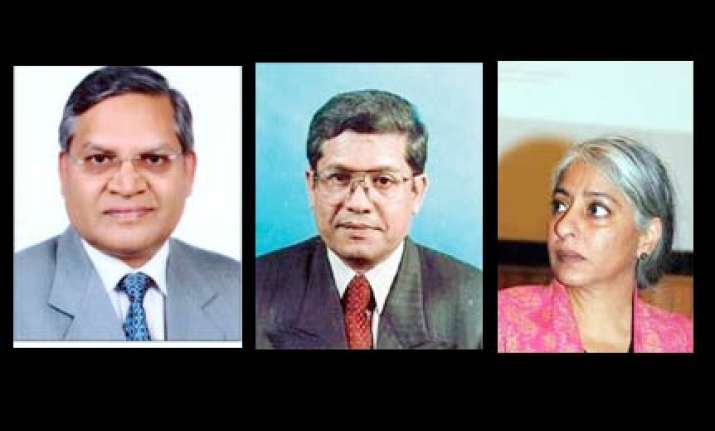 Srinagar, Oct 27 (PTI) The Centre's interlocutors on Kashmir will take up with the BJP leadership the issue of the autonomy resolution passed by the Jammu and Kashmir Assembly in 2000 but rejected by the BJP-led NDA government at the Centre.
"We will be meeting L K Advani when we go back to Delhi to know about the autonomy resolution and why it was dismissed," Dileep Padgaonkar, who heads the panel of interlocutors, told reporters here today.
He said the interlocutors had wanted to meet the BJP leader before their first visit to the state but it could not materialise as Advani had some prior engagements.
The Assembly in which National Conference had enjoyed almost two-third majority, had passed a resolution with thumping majority for restoration of aAutonomy to the state in July 2000.
However, it was rejected by the BJP-led NDA government of which National Conference was a partner.
Padgaonkar also said he would be asking for an Action Taken Report (ATR) from the Centre on the recommendations submitted by the five working groups formed by Prime Minister Manmohan Singh in 2006 to look at various aspects of Kashmir issue including political and economic aspects.