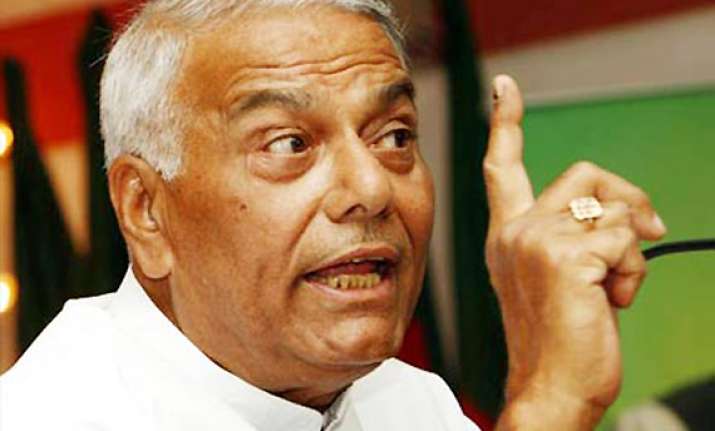 New Delhi, Oct 25: Against the backdrop of RBI raising interest rates by 25 basis points affecting home and auto loans, BJP today accused the government of abandoning responsibility of controlling inflation and putting it "squarely" on the central bank.

Senior BJP leader Yashwant Sinha also alleged a "nexus" between "some of those" in the government and the traders was there behind the decision not to distribute foodgrains "rotting" in godowns, a move, he said, was fuelling food inflation.

"What the government has done, is that they have abandoned their responsibility of controlling inflation and put it squarely on RBI," Sinha told reporters here. He was reacting to RBI's decision to raise interest rates by 25 basis points.

Sinha said RBI has only the monetary policy under which it can either reduce liquidity or increase interest rates.  "RBI is doing that. But this is complete abdication of responsibility on the part of the government," the former Finance Minister said, adding that despite hiking the interest rates 13 times in the recent past, inflation has not come down.

In reply to a poser, the BJP leader said even the Supreme Court has observed that grains are "rotting" but still the government is not releasing them.

"The only plausible explanation is that somebody is in cahoots with the traders. Traders are making higher margins of profit. Somewhere, there is a nexus between big traders and people in government...," he alleged.