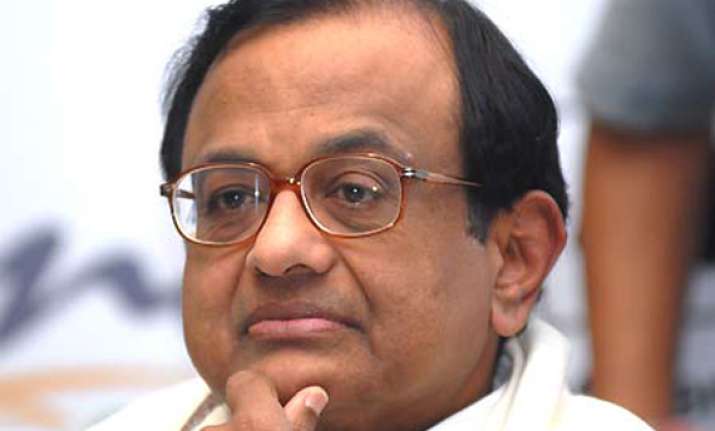 Srinagar: Union Finance Minister P. Chidambaram said that initiatives taken by him on Kashmir when he was the home minister should be "carried forward".
"I wish the interlocutors' report and the initiative taken by the all-parties delegation should have been taken forward. I still hope these initiatives can be carried forward," Chidambaram said at the platinum jubilee celebrations of the Jammu and Kashmir Bank in Srinagar Tuesday evening.
Three interlocutors were appointed by the central government in 2010 to find a way forward in Kashmir, an initiative largely believed to owe itself to Chidambaram.
Dilip Padgaonkar, Radha Kumar and M.M. Ansari were appointed as three interlocutors during the 2010 summer unrest in the Kashmir Valley in which 110 people were killed in bloody clashes between mobs and the security forces.