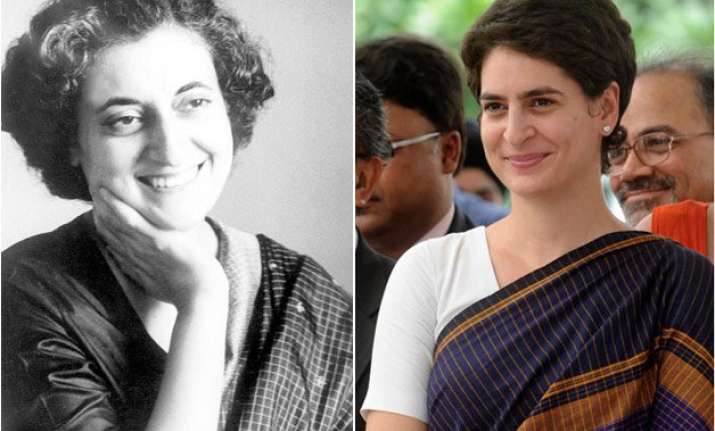 New Delhi: Veteran Congress leader ML Fotedar has claimed that former prime minister Indira Gandhi's had a feeling about her death just days before she was assassinated.
Indira, he said, wanted her granddaughter Priyanka Gandhi to become her political successor, a thought that did not go down well with her daughter-in-law and present Congress chief Sonia Gandhi.
According to Fotedar, a long time political advisor to Indira, as reported in Timed of India, said that it was in October 1984, when Indira had visited Kashmir, began talking to him about her granddaughter.
Fotedar said that Indira saw her reflection in Priyanka and told him that the next century would belong to Priyanka as she would make a great leader.
"She saw a sign at the Hindu shrine that made her feel that her life was coming to an end. On the way back to the rest house in a car, she said as much. Then, in a thoughtful mood, she said Priyanka might be cut out for politics... that she might be successful and be in power for a long time," Fotedar was quoted as saying.
Fotedar further said that he had told Rajiv Gandhi about her mother's thought on Priyanka.
Fotedar also said that he had separately penned each words of Indira to Sonia after the assassination of her husband and former PM Rajiv Gandhi in 1991.
"The contents of the letter were not well received. I did write to Sonia describing whatever transpired on that visit to Kashmir," Fotedar said.
"I do see a lot of similarity between Indiraji and Priyanka. I feel Priyanka has the same aggression that Indiraji had as a leader. The Priyanka we are seeing today is nothing. Just wait and watch. As Indiraji said, the next century belongs to Priyanka,'' Fotedar added in the report.
Fotedar has made these revelations in his yet to be released book 'Chinar Leaves'. The book will be made public on October 30.