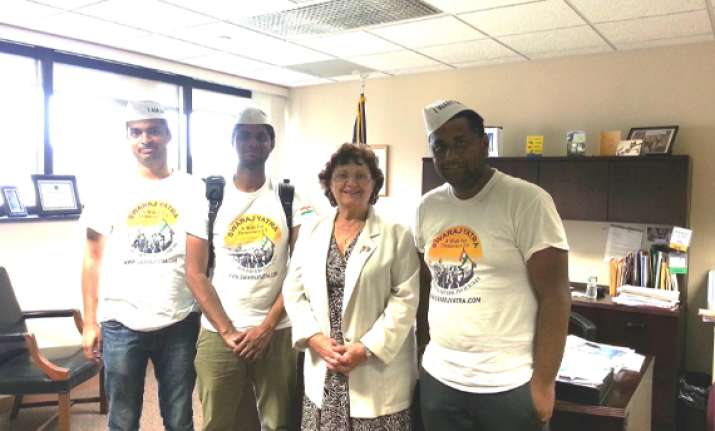 Washington: Overseas wings of the Congress, the Bharatiya Janata Party (BJP) and the Aam Aadmi Party (AAP) are all passionately wooing Indians abroad ahead of India's parliamentary elections.
The AAP is particularly active in using social media and online campaigns to win the Indian diaspora's support for what AAP-USA leader Pran Kurup calls a "BIG election" where "India's future is at stake."
"Pervasive corruption is the greatest impediment to the growth of the country," Kurup told IANS in an email.
"Indians living in America understand India's true potential at a very fundamental level, and it makes them sad to see India not living up to its full potential," he said.
The Overseas Friends of BJP (OFBJP) is also reaching out to non-resident Indians through social media and phone calls for what its US unit president Chandrakant Patel considers "a historic election".