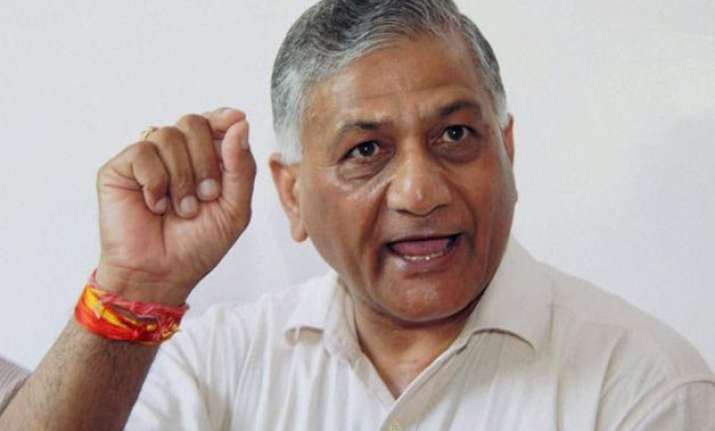 Bengaluru: Projecting "unquestionable" stability of the economy, strong economic fundamentals and administrative reforms brought in by the PM Modi government, India today pushed for taking the relationship with Central European countries forward in various fields.
"As I look at it, there is a great scope to take things forward between our two areas in various fields," Minister of State for External Affairs V K Singh said at the inauguration of the second edition of India-Central Europe Business Forum (ICEBF) in Bengaluru.
"Last few years have proved to be defining in the way India and Central European economies have worked to re-energise and redefine the trade and economic ties.." he said.
Organised by Federation of Indian Chambers of Commerce and Industry in partnership with the Ministry of External Affairs, the forum is a continued endeavour for accelerating economic ties between India and Central European countries for mutual gains in the years to come, officials said.
The event is hosting over 120 business delegates from 18 CE countries along with over 250 Indian delegates for close business engagements in the two-day meet.
Mr Singh said India is looking for greater cooperation with Central Europe in the areas of IT, pharmaceuticals, clean and green reusable energy, cleaning of rivers, sanitation and hygiene, and waste managements.
"Today there is an atmosphere in India where stability of economy is unquestionable, our economic fundamentals are strong, there are administrative reforms that are brought in, and simplification of process are taking place to assist investors," he said.
Stating that Indian economy in the last one-and-half- years has been doing "well", Mr Singh said "our economy is the one where people can come and invest and reap benefit of their investments."
He said various policies and reform measures taken by the Indian government would be helpful in ensuring things move forward.