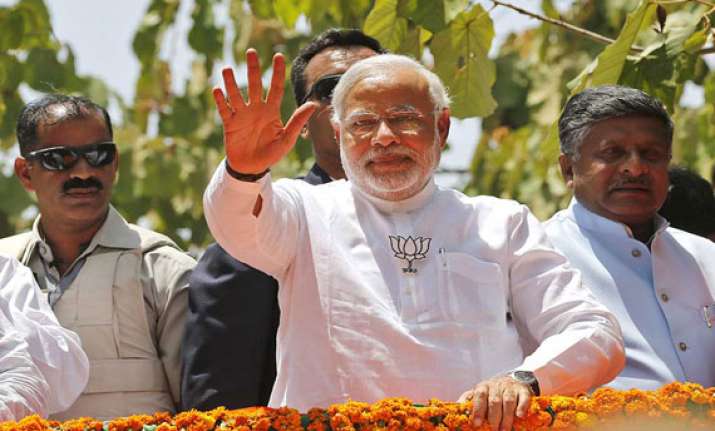 Vadodara: After a landslide victory, Narendra Modi today reached out to the opposition seeking cooperation of all parties and leaders in running the nation and dedicated himself to serve everyone equally.
In a gracious 45-minute victory speech here, Modi said the government does not belong to any particular party but to all the people of the country.
"For a government, no one is a favourite, nor is anyone an alien," he asserted to a cheering crowd of supporters whom he thanked for giving him a victory by 5.70 lakh votes. 
Committing himself to running the country in the best spririt of the Constitution, Modi said, "my responsibility is to take everyone along in running the nation."
"In a democracy, there are no enemies but only competitors. That competition ends with elections," he said, adding his motto is "sabka sath, sabka vikas (with all, development for all)."