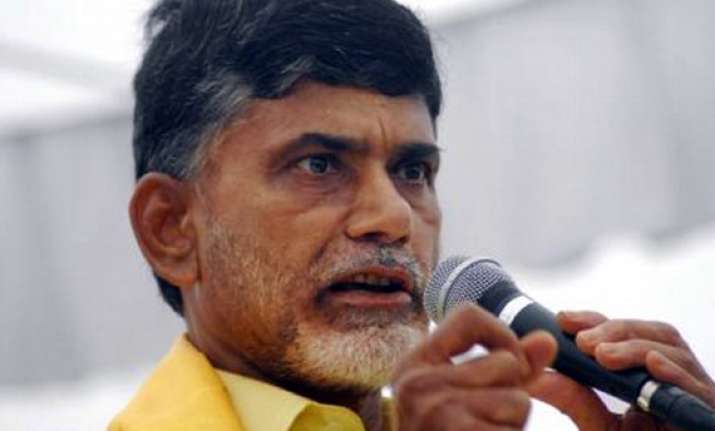 New Delhi: TDP chief Chandrababu Naidu Wednesday dubbed Prime Minister Mamohan Singh as a "tool" of Congress president Sonia Gandhi while praising BJP's prime ministerial candidate Narendra Modi.
Speaking at an event here, Naidu shared the stage with Modi as he denounced what he said was a "drama" by the Congress on the ordinance on convicted parliamentarians.
"We saw the drama around the ordinance on convicted lawmakers. They brought the ordinance, then Rahul Gandhi spoke against it," Naidu said.
"Even the prime minister is just a tool in the hands of Sonia Gandhi," he added.