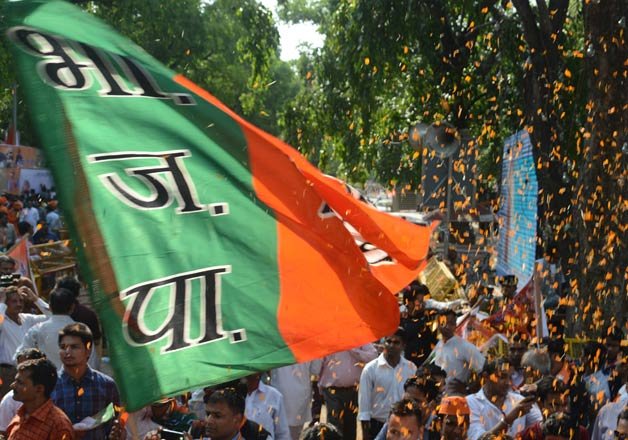 New Delhi: The Bharatiya Janata Party (BJP) and its allies performed spectacularly in Assembly bypolls held in 6 states namely Karnataka, Maharashtra, Punjab, Bihar and Uttar Pradesh and Madhya Pradesh.
Here goes the statewise performance of different political parties in these byelections:
Karnataka
In Karnataka's Hebbal Assembly, BJP candidate YS Narayanaswamy defeated his nearest rival Congress nominee CK Abdul Rahman Sharief by over 16,000 votes. Sharief is grandson of former Union Railway Minister C K Jaffer Sharief.
In Devadurga, BJP's Shivana Gouda Naik defeated A Rajashekhra Naik of the Congress by more than 16,000 votes. However, in Bidar, Congress candidate Rahim Khan defeated Prakash Khandre of BJP by a margin of 22,271 votes.
Maharashtra
In Maharashtra, Shiv Sena candidate Amit Ghoda won the Palghar (ST) seat by defeating Congress nominee Rajendra Gavit by around 19,000 votes. While Ghoda polled 67,129 votes, Gavit got 48,181 votes. The by-poll was necessitated following the death of sitting Shiv Sena MLA Krishna Arjun Ghoda.
Ghoda passed away on May 24, 2015 following a heart attack and his son Amit was given a ticket by the Sena for the by-poll.
Though it was a multi-cornered contest, the real fight was between Amit Ghoda and Gavit, former Maharashtra minister. The other contestants in the fray included former Sena leader Manisha Nimkar, who this time contested on a Bahujan Vikas Aghadi (BVA) ticket, Chandrakant Vartha (CPI-M) and Dileep A Dumada (Bahujan Mukti Party).
Punjab
In Punjab, the ruling SAD won the bypoll to Khadoor Sahib Assembly seat, with party candidate Ravinder Singh Brahmpura defeating his nearest rival Independent candidate Bhupinder Singh by a margin of 65,664 votes. Main opposition parties Congress and Aam Aadmi Party had stayed out of the contest.
Brahmpura defeated Bhupinder Singh, who had broken away from the Congress and entered the fray as an Independent. The bypoll was held as the seat fell vacant after Congress MLA Ramanjit Singh Sikki resigned in protest against sacrilege of Guru Granth Sahib last year. There were seven contestants in the fray but among the main political parties, only Shiromani Akali Dal (SAD) had put up his candidate.
Bihar
In Bihar's Harlakhi Assembly bypoll, BJP's ally RLSP candidate Sudhanshu Shekhar defeated Mohammad Shabir of Congress by over 18,000 votes. The bypoll here was held on February 14 following the death of RLSP MLA Basant kumar. A total of nine candidates were in fray for the assembly constituency.
Madhya Pradesh
In Madhya Pradesh's Maihar Assembly, BJP's Narayan Tripathi defeated his nearest Congress rival Manish Patel by 28281 votes.
Uttar Pradesh
In Uttar Pradesh, the BJP defeated the ruling Samajwadi Party in the Assembly bypoll in riot-hit Muzaffarnagar. BJP's Kapil Dev Aggarwal defeated SP's Gaurav Swaroop from here. The Samajwadi Party was holding this seat since 2012.
In Deoband, Congress candidate Maviya Ali defeated Samajwadi nominee Meena Rana.
After losing two seats - Deoband and Muzaffarnagar – the ruling party registered victory in Bikapur of Faizabad district. Anand Sen Yadav defeated his nearest rival RLD candidate Munna Singh Chauhan.
The result of the bypolls is being seen as a setback for the Samajwadi Party in Uttar Pradesh as all the three seats were held by SP before the bypolls. Assembly elections in the state are due in 2017.