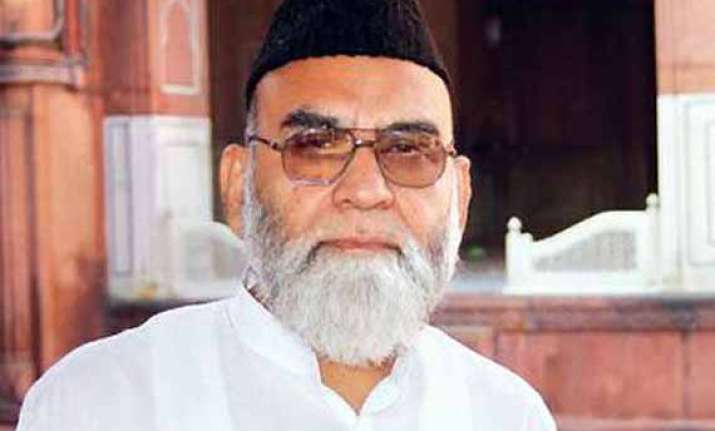 Muslim spokesmen, appointed by few know whom, are all over the TV channels. With election fever picking up, they are also forming delegations and trooping into homes of politicians to strike deals on behalf of the Qaum.
The latest in brief limelight is Imam Bukhari of Jama Masjid. He met Congress President Sonia Gandhi "for 45 minutes". He says he "discussed the arrest of Muslim youth in terror cases, implementation of the Sachar Committee and Ranganath Mishra Commission recommendations, Anti Communal Violence Bill". More likely, she listened to him.
The Indian Express report said the Imam's endorsement would "bolster the Congress campaign, especially in Uttar Pradesh". But this was precisely the calculation when the Congress fielded the Imam's son-in-law from Saharanpur for the 2012 state assembly election. He lost.
If Sonia Gandhi imagines she is dealing with a leader of Indian Muslims, she will not be doing much good to her party, Indian Muslims or the Imam. It is empirically proven that in the political sphere his word does not carry.
The Congress president should know that a running battle between Muslim factions on the issue of Waqf land in New Delhi has been holding up traffic in key areas of the capital region with alarming frequency. It is a trifling matter but with potential for sectarian clashes. Did the Imam ever intervene? If he did not have a say in the matter, surely the government had the authority to implement a high court order pertaining to the land which happens to be in the fancy Jorbagh area. It is not even an issue, just a small dispute which has led to a breach of peace more than once. People who live in the area have begun to see this "intra Muslim" quarrel disturbing their daily lives.