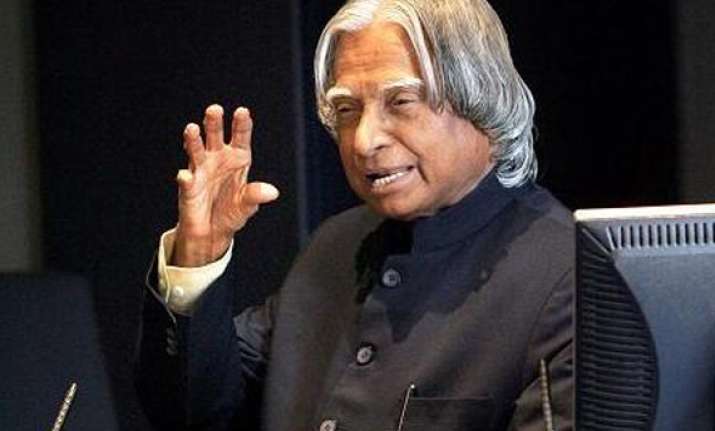 Indore, Jun 23: Former President Dr A P J Abdul Kalam today said here that he had occupied the highest constitutional office of the country once, and that was enough for him.
"I have done (sic) once as President of the country and that experience is enough," Kalam said, interacting with audience at a program organised by Indore Management Association.
When asked by a participant why he wasn't contesting the Presidential election, Kalam said there were several ways to be a leader in every field, and "others who have high statures should get a chance".
"I think all the political parties should choose a leader who can do the best for the nation. India needs politics of development," he added.
Samajwadi Party chief Mulayam Singh Yadav and West Bengal Chief Minister Mamata Banerjee had backed Kalam for President.  However, Kalam later made it clear that he was not in the race.
The former nuclear scientist said here that Indore city can be made 'carbon neutral' by using wind, solar and bio-fuels as alternative sources of energy.
He also recommended setting up six Special Economic Zones in Madhya Pradesh, calling on the IMA experts to take active part in the economic planning for the state.