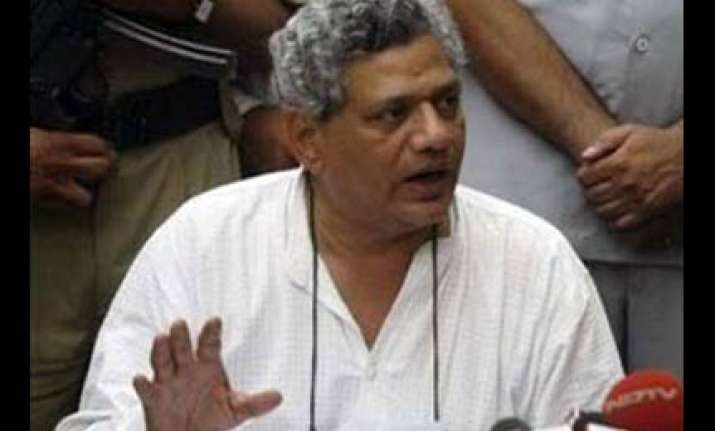 New Delhi: Senior CPI(M) leader Sitaram Yechury on Friday  said he would be the first to talk to Maoists if they need to shun violence and accept norms of democracy.  
Taking on Mamata Banerjee for accusing him of adopting "double standards" in case of talking to Maoists as he himself had negotiated with ultra-leftists in Nepal earlier, Yechury said his deliberations with Nepali Maoists took place only after they shunned violence and returned to democratic path.  
"It cannot be compared. Nepali Maoists gave up arms and took to the path of democracy. Only after that I talked to them," he told reporters here. "Let the Indian Maoists shun violence. Without this, there is no point in talking. Let them abjure violence and I will be the first to talk to them," Yechury said.  
He claimed the Maoist ideology was flawed as it believes that arming people will result in the overthrowing of Indian ruling class which does not have any social base.
"This is flawed reading...they have to reassess their ideology," he said.
Asked whether back-channel negotiations with Maoists would help in resolving the problem, he answered in the negative. Last week, Yechury had wondered how Banerjee could mediate between government and Maoists when she was "openly siding" with the ultra-Left brigade.  
"Mamata is in collaboration with Maoists. How can she mediate when she is on their side? The question of Mamata mediating does not arise as they are together," he had said addressing a seminar here. PTI