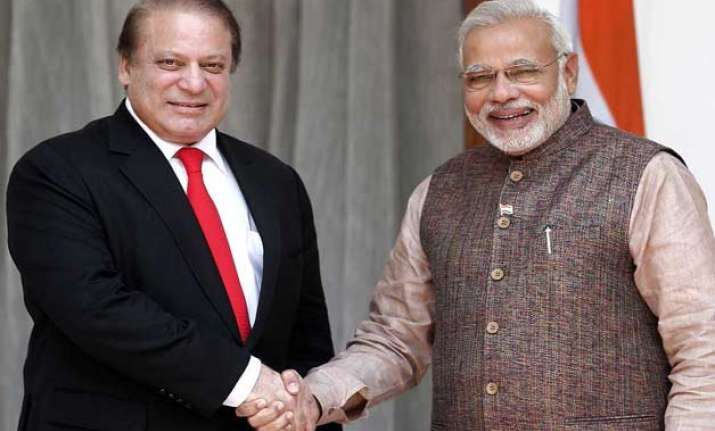 New Delhi: After the foreign secretaries of India and Pakistan meeting in Islamabad on Tuesday, the moderate faction of the Hurriyat Conference in Srinagar has welcomed the move as a positive step.
They also appealed to the Prime Ministers India Narendra Modi and his Pakistan counter-part Nawaz Sharif to re-engage on the path of dialogue and "involve the leadership" of Jammu and Kashmir after a breakdown of diplomacy and a period of high tension.
As reported by Indian Express, the Mirwaiz Umar Farooq-led Hurriyat welcomed the Indo-Pakistan foreign secretary talks, saying a meaningful dialogue should be initiated to resolve the Kashmir issue.
"The time has come for the governments of India and Pakistan and the people of J&K to engage in a serious effort to resolve Kashmir issue," said the Hurriyat statement, issued after a meeting of its executive council. "We call on both prime ministers to take up the Kashmir issue in a more serious way and as a matter of priority."
However, the Hurriyat said Kashmir issue must not be ignored or brushed aside. The leaders sought the involvement of separatists in the dialogue. "They should engage each other and involve the leadership of J&K in a combined effort to find a solution that accommodates the needs and interests of all parties and which upholds the aspirations of people of Kashmir."
The statement comes after foreign secretary-level talks and the release of the Common Minimum Programme by the PDP-BJP coalition government, which advocates a dialogue with both external and internal stakeholders even if they have "different ideologies".
The Hurriyat advocated a solution "acceptable to both India and Pakistan".
"(We) firmly believe that it is possible to find a solution which will be acceptable to both India and Pakistan and which also reflects the will of the people of J&K," the policy statement said. "The only thing required is political will and imagination to search for it."
It added, "If the leadership of India and Pakistan continue to avoid the path of statesmanship and continue to rely on bureaucratic approaches and process, it will only serve to keep South Asia endlessly trapped in uncertainty and instability."