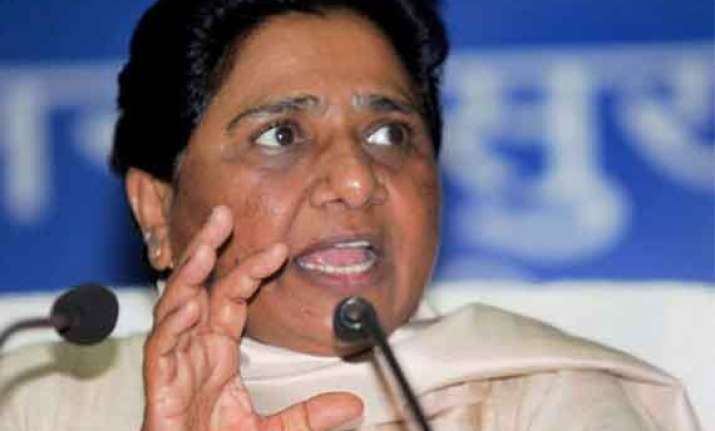 Bhadoi: BSP supremo Mayawati today attacked SP chief Mulayam Singh Yadav saying he was dreaming of becoming the Prime Minister "day and night", but how will he handle the country, when he was unable to handle a state.  
Addressing an election rally here in favour of party candidate Rakesh Dhar Tripathi, Mayawati said that Mulayam Singh Yadav was dreaming of becoming the Prime Minister day and night, which should not be allowed to get realised...when Mulayam could not handle Uttar Pradesh, how he was going to handle the country.
She said that while BJP has announced Narendra Modi as its PM candidate, Congress was in the electoral fray without naming Rahul Gandhi.
Mayawati alleged that she had asked several times from Modi, who talks about development and claims that he belongs to a backward caste, that to which caste he belongs.  
"And why he did nothing when his party's government was at the Centre, but did not get any reply".