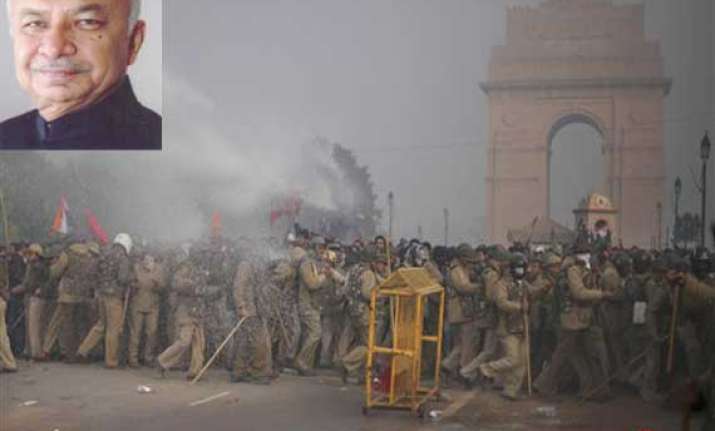 New Delhi, Dec 24 : As the political leadership struggled to deal with public anger over gangrape of a girl here, Home Minister Sushilkumar Shinde today appeared to bracket angry protesters at India Gate with armed Maoists.
"It is very easy to ask the Home Minister to go to India Gate and talk. Tomorrow if any other party's demonstration goes on why should not the Home Minister go there. Tomorrow Congress and BJP will demonstrate, tomorrow Maoists will come here to demonstrate with weapons," he said in various interviews.
Shinde said the people should understand the government's role and the government should not go anywhere.
"This will happen tomorrow, for any government. Why should the government go anywhere?" he said.
Asked whether he was trying to compare the protesters with the Maoists, the Home Minister said, "You don't separate it from law and order. I have already talked about it....Since the day they started the agitation, I had met them in my house, in my office...I met their representatives.
"After doing all these if they say we want justice what kind of justice will we give? There should be some limit, we have accepted all the demands," he said.