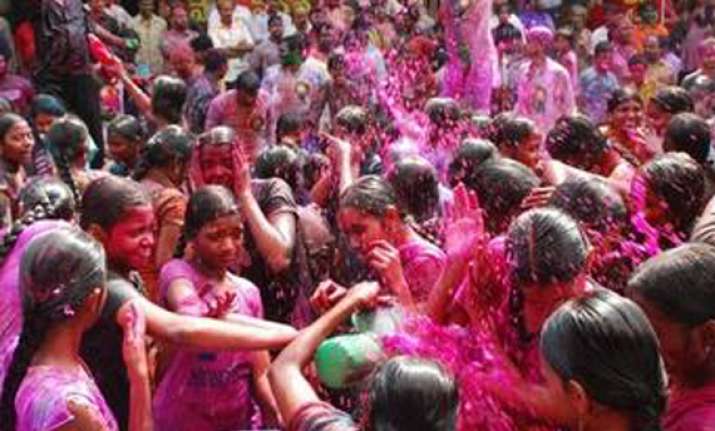 Mathura/Agra: With the Lok Sabha polls only weeks away, politicians Monday used the Holi festival to connect with voters.
Holi Milan gatherings were organised by NGOs, caste panchayats and other community groups in the land of Sri Krishna here.
Candidates have placed advertisements in the local media to mark Holi and are wishing people through email or on social media platforms.
The BJP's candidate for Agra City, Ram Shankar Katheria, announced his candidature on Facebook, by wishing everyone Holi greetings.
The Holi fair organised by the Agra Municipal Corporation the heart of the city, a day after Holi, will have stalls of all political parties and caste organisations.