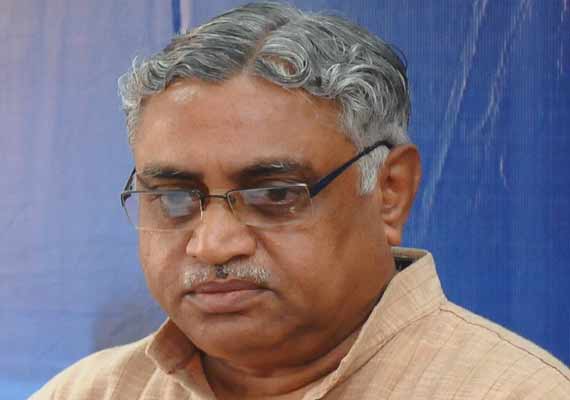 New Delhi: Under fire for its chief Mohan Bhagwat's remarks, the RSS today said Hindutva does not mean 'Hindu-ism' but 'Hindu-ness'.
According to Sangh's All-India Prachar Pramukh Manmohan Vaidya, Hindutva is like the flow of the Ganga and what the Sangh chief had said in Mumbai has been conveyed earlier by Rabindranath Tagore and S Radhakrishnan.  
Maintaining that Hindutva is the identity of India, he said, "Hindutva does not mean Hindu-ism. It means Hindu-ness."
"Bharat and Hindutva are akin to the flow of the Ganga which assimilates Yamuna and many other rivers and yet maintains its sanctity and harmonious nature and is still known as the Ganga and has been flowing continuously since time immemorial," he said.
"The same was conveyed earlier by Rabindranath Tagore and S Radhakrishnana too, which was reiterated by Mohan Bhagwat during the opening speech of VHP's golden jubilee celebrations at Mumbai," Vaidya said.
During his opening speech at VHP's Golden Jubilee celebrations at Mumbai on Sunday, Bhagwat had said, "Hindustan is a Hindu nation...Hindutva is the identity of our nation and it (Hinduism) can incorporate others (religions) in itself."
Various political parties had attacked the RSS chief for his remarks on Hindutva.
While Congress leader Digvijay Singh described the RSS chief as "Hitler" and said the Sangh should stop "fooling" innocent people by using religion in politics, Samajwadi Party accused the Sangh of practising politics of "hatred and separatism."
Congress leader Manish Tewari alleged that there was a "concerted efforts" to polarise the country on religious lines.