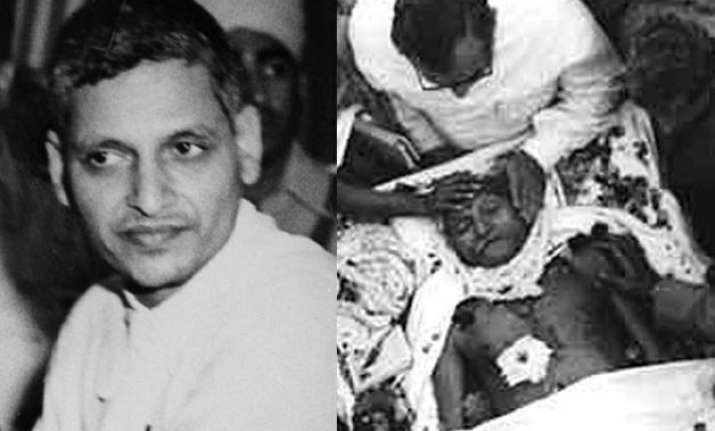 New Delhi: In what could spell a fresh trouble for the Narendra Modi government, already accused of not curbing the right wing forces, the Hindu Mahasabha has announced that it wants to declare November 15, the day Mahatma Gandhi's killer Nathuram Godse was hanged, as 'balidan diwas'.
Economic Times reported that, the right wing organisation has asked all its 120 offices across the country to gear up for a "district level" commemoration of "Balidan diwas" this year.
The Mahasabha had last year declared that it will build temples to commemorate Godse – he was hanged in Ambala jail on November 15, 1949.
"Godse was much more patriotic than Gandhi. I am very sure several people in the country think so. 'Balidan diwas' should be a day for the countrymen to sit and think why Godse killed Gandhi," Kaushik was quoted as saying the report.
Among the other plans, students will enact plays on Godse's life.
Members will also read out Godse's speech during the trial and distribute copies of 'Gandhivadh Kyon', a book written by Gopal Godse, Nathuram Godse's younger brother.