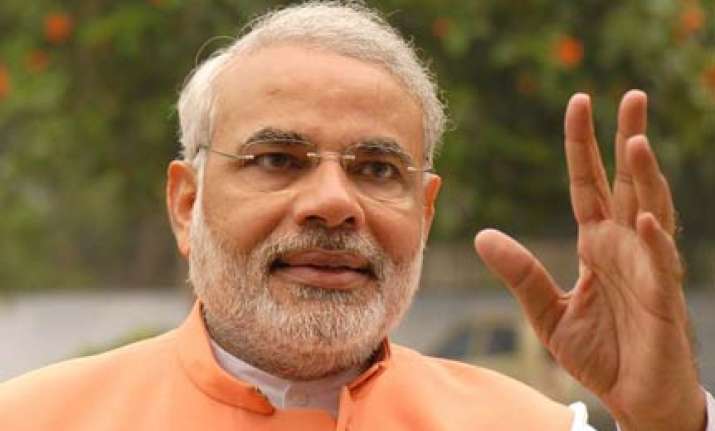 Ahmedabad, Oct 12: With BJP sweeping the polls to six municipal corporations in Gujarat and crisis in saffron party-ruled Karnataka persisting, Chief Minister Narendra Modi today warned Congress-led UPA that blatant "misuse" of constitutional offices would backfire.   
"The Congress has been blatantly misusing the constitutional offices. Their policy will backfire. People will also give them a befitting reply, as they have done here (in civic polls)," he said addressing a victory rally here.   
Modi's statement comes hours after the saffron outfit routed the Congress in the polls to six municipal bodies held in the backdrop of the arrest of his close aide Amit Shah by CBI in the Sohrabuddin Sheikh fake encounter case.   
"The example of blatant misuse of Governor's office comes from Karnataka. About 15 to 20 years back, Raj Bhavans used to function like Congress houses. They (Congress) have brought back the same situation," the BJP leader maintained.   
"The Congress has become desperate to destabilise the governments of Opposition parties, and that is the reason B S Yeddyurappa (Karnataka Chief Minister) is being targeted."  "They tried it here also in the form of CBI. I had told them during the campaigning that by using CBI you can get people arrested, but you cannot win elections," Modi said.   
"Delhi sultanate, in its arrogance, has been asking questions like who is Modi?, who are the people of Gujarat who are not electing them for the last so many years? So use CBI against them," the Chief Minister said.  PTI