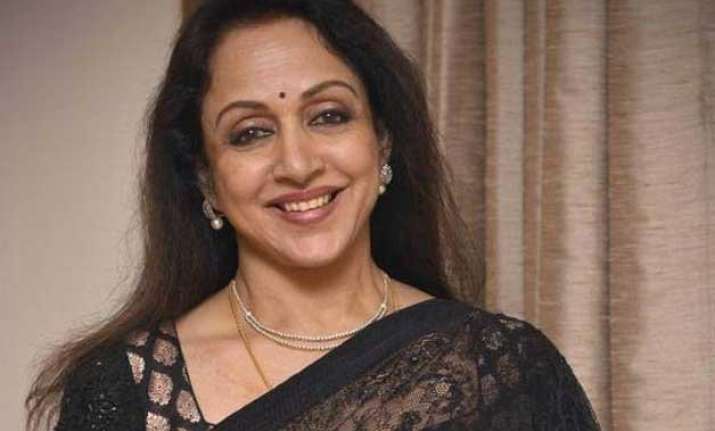 Mathura: BJP MP Hema Malini reviewed the progress work of the various initiatives announced by her in Rawal Bangar village, which she had adopted under the Sansad Adarsh Gram Yojana announced by Prime Minister Narendra Modi.  
The actress-turned-politician visited the village in her constituency yesterday and interacted with representatives of various departments in the premises of a primary school.  
Malini's representative Janardan Sharma said a policy has been constituted under which all departments will first use the budget allocated under the current financial year and will thereafter use the MP fund to meet the expenses.  
PWD will construct a 1.3 km long road to connect the village with Mathura-Baldev Marg at the cost of Rs 1.5 crore and will also build paved cement roads costing about Rs 3 crore in the village, Sharma said.
Endangered trees will be planted on the sides of the main road and the electricity department will set up 50 new poles in the village which will power more than two dozen solar lights, he added.
Other development plans include availability of fresh drinking water, primary health centres, veterinary treatment centres and the construction of stadiums and multi-purpose halls.
There are also plans to provide social pension for BPL families, widows and senior citizens.
An NGO from Kolkata has also offered to construct houses for 100 families costing Rs 1.5 lakhs under an initiative undertaken by Hema Malini, the BJP MP's secretary Sukumar Pramanik said.
The authorities concerned of Mathura refinery have promised to organise mobile health camps for two days a week in the village.
Malini had decided to adopt Raval village under the scheme in October last year on the occasion of Lok Nayak Jaiprakash Narayan's birthday.