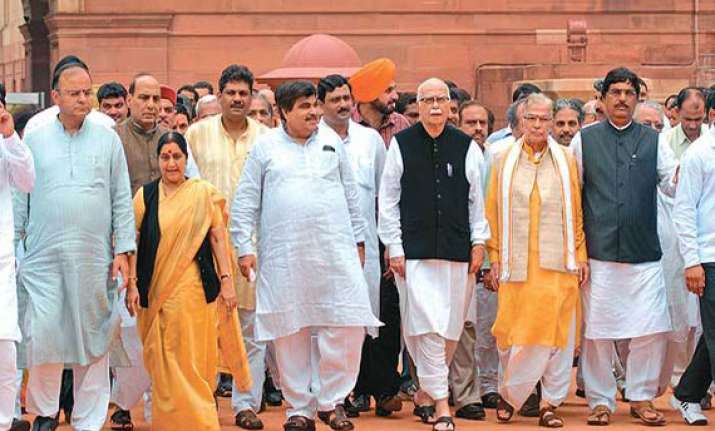 New Delhi: New power equations in BJP appear to be the focus of hectic consultations between the party leaders and RSS brass amid questions over what role senior leaders like L K Advani would have in a Narendra Modi-led dispensation.
Ahead of the counting of votes tomorrow, BJP president Rajnath Singh held a significant meeting with Advani, where he is reported to have mooted the idea of Lok Sabha Speaker's post for the party patriarch.
Advani, former Deputy Prime Minister in the Atal Bihari Vajpayee government, is understood to be disinclined to accept the offer since he prefers a political role—possibly be the NDA Chairman.
Earlier in the day, senior BJP and RSS leaders met at the residence of Rajnath Singh. The meeting was attended by RSS pointsman in BJP Suresh Soni besides Ram Lal, Saudan Singh and V Sathish.