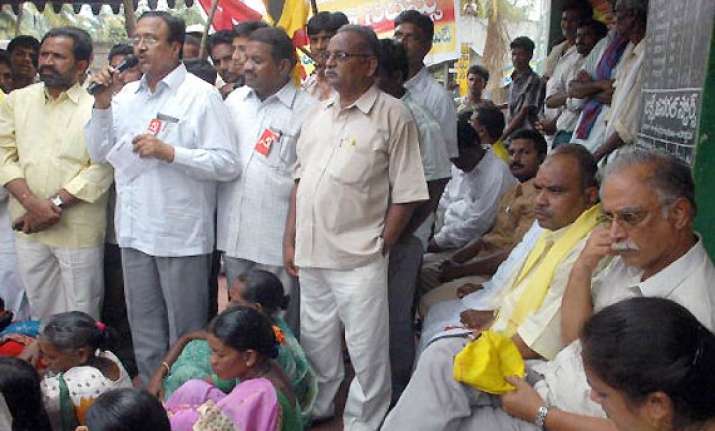 Hyderabad, Dec 26: Making a strong pitch for granting autonomy to CBI, the CPI today said social activist Anna Hazare should be "flexible" in his approach for achieving a strong Lokpal and let the Parliament debate and decide on the issue.

"Our party is in favour of a strong Lokpal. We put pressure on the government for it. We feel there are some weaknesses in the bill brought in by the government. But, we are against placing CBI under Lokpal as is being demanded by Anna Hazare," CPI Deputy General Secretary Suravaram Sudhakar Reddy told reporters on the sidelines of a party programe here.

Lokpal with absolute powers over legislature and executive may emerge as a super power which may hurt someone, he said.

"There is no guarantee that the Lokpal would not do what the governments of the day are doing. CBI should have autonomy. CBI is being used by the ruling party as a tool to harass political rivals. So, we favour autonomy and accountability of CBI," Reddy said.

On the anti-graft draft, the deputy general secretary said,"some issues sought by Anna Hazare have been taken of. On others, I feel he should be flexible. Parliament is supreme.  He should try to get a strong Lokpal bill in Parliament but not employ other pressures".

Reddy was speaking on the sidelines of a programme organised on the occasion of the CPI's 86th anniversary.

Replying to a query, he said the CPI was fighting against "corrupt" politics of the UPA-II.