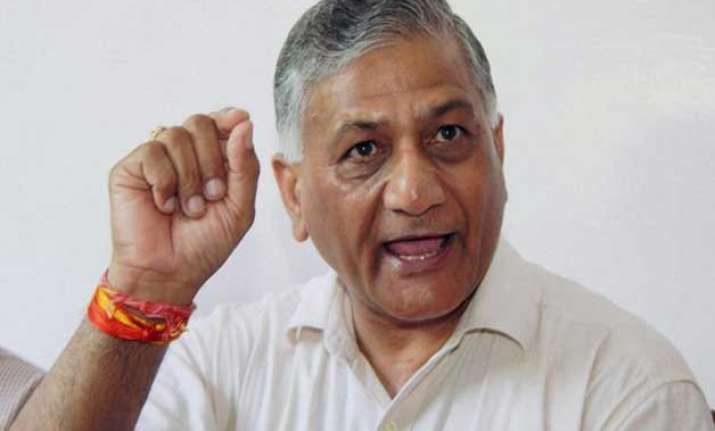 New Delhi: Union of Minister of States for EXternal Affairs Gen V K Singh has denied media reports that he has offered to resign from Union Council of Ministers.
"I have not offered to resign", V K singh says.
V K Singh's family has also refuted media reports of his resignation offer.
Earlier, media reports suggested V K Singh had offered to resign from union council of ministers.
The sources had added that a high level meeting took place at 7 RCR to discuss V K Singh's resignation offer.
The meeting was attended by Prime Minister Narendra Modi, Home Minister Rajnath Singh, Foreign Minister Sushma Swaraj and Finance Minister Arun Jaitley.
V K Singh is reportedly unhappy after he was asked to attend Pakistan's foundation day function at its embassy in presence of Kashmiri separatists leaders.
"I do not owe an explanation to anybody", a dismissive Minister of State for External Affairs V K Singh said today when asked about his cryptic tweets late last night using words "disgust" and "duty" after representing the government at the Pakistan function here.
The former Army Chief had been deputed by the government to represent it at the Pakistan National Day reception at the High Commission where Kashmiri separatist leaders were also present. He stayed for a brief while only.