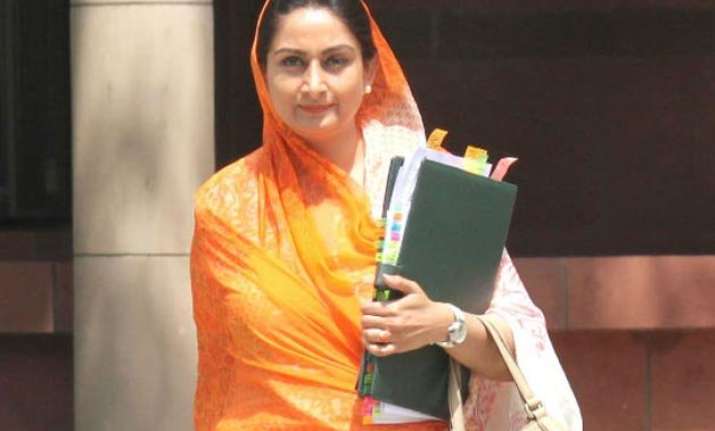 New Delhi: Union Food Processing Minister Harsimrat Kaur Badal today attacked Congress vice-president Rahul Gandhi over cancellation of food park in his constituency, Amethi.
"When Rahul Gandhi spoke for the first time in Amethi, he was talking for a business house. He did not speak for the farmers of Amethi. If you look at the documents of district officials, you will understand that from 2010 to 2014, the land was not provided by Congress. Whatever help had to be given for gas was not given for long," she replied to a question in Lok Sabha on the issue.
The food park issue was recently raised in the Lok Sabha by Amethi MP. He had said that Prime Minister Narendra Modi is practising politics of revenge by cancelling the food processing plant.
Badal said that the Congress is 'unnecessarily' raising the matter after one year of its annulment.
"The project was cancelled on July 11, 2014.... Were you sleeping for 10 months? It is you who wants to resort to politics of revenge," she said.
The Lok Sabha saw two adjournments today following protests by Congress MPs.
The issue generated considerable heat in the house with the Congress members alleging that members from the treasury benches were being allowed to speak repeatedly on the issue.
Meanwhile, Union HRD Minister, Smriti Irani today visited Amethi where she met farmers and listened to their grievances.
Irani had last year unsuccessfully contested Lok Sabha polls against Rahul from here.