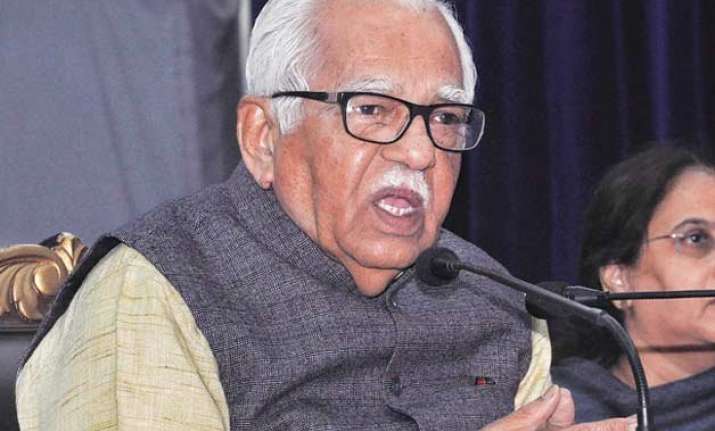 Lucknow:  The growing unease between Governor Ram Naik and Uttar Pradesh government over appointment of Lokayukta today found an echo in the Assembly with ministers expressing displeasure over the role of the Raj Bhawan.
Referring to a Bill pending assent of the Governor, Parliamentary Affairs Minister Azam Khan said if there was any shortcoming Raj Bhawan should have returned it with a note and the Vidhan Sabha would have reviewed it.
As BJP Legislature Party leader Suresh Khanna stressed that Governor cannot be discussed in the House and nothing should be stated in the House which is against the rule, state cabinet minister Ambika Chaudhary said those who are occupying the place of dignity will have to keep it in mind.
Stating that the Raj Bhawan should not become "political bhawan", Khan said, "The Governor belongs to everyone, do not give him saffron robes."
Khanna pressed for expunction of the remarks but Speaker Mata Prasad Pandey said he will go through the records.
The exchange of barbs comes against the backdrop of the Governor returning for the fifth time in a month the Cabinet recommendation to appoint retired High Court judge Justice Ravindra Singh as UP Lokayukta.