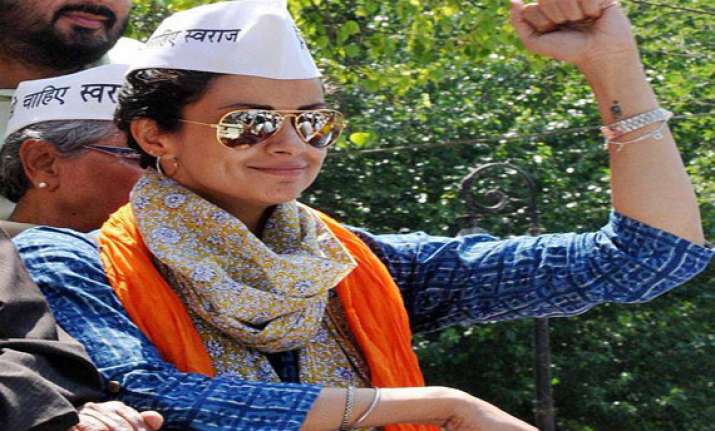 Amritsar: Actor-turned-AAP candidate from Chandigarh Gul Panag today campaigned in favour of her party's Amritsar nominee Daljit Singh, and exhorted the people to cast their votes in favour of AAP to "get rid" of SAD, BJP and Congress.
"Now is the time to give them a 'karara jawab' (strong reply)," she said.
AAP will follow its clean politics and walk the path of truth without fear, she claimed.
Talking about AAP candidate from Amritsar Dr. Daljit Singh, she said, "A new breeze is blowing in favour of clean candidates and this is the first time you have a choice in your city of selecting one of the topmost surgeons of the world who is willing to work for you."
"His contribution to society is immense, and now he has focused on serving the people of this city with utmost sincerity, give him your votes and support and we shall show you how governments can work better on clean and progressive agendas," she said.
She also questioned BJP nominee Arun Jaitley and Congress candidate Amarinder Singh, saying what efforts did they make for Amritsar's development when their respective parties were in power in Punjab.
"As soon as they get your votes they shall vanish," she alleged.
Panag, accompanied by Daljit Singh, also took out a road show in Amritsar city, seeking votes in favour of the eye surgeon.