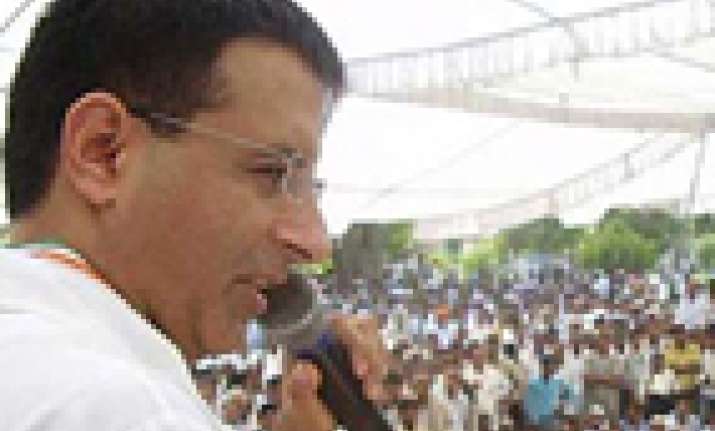 New Delhi: The Congress Tuesday targeted BJP prime ministerial candidate Narendra Modi, citing a Gujarat government effort to contend that the so-called economic progress in the state was aimed at certain sections and crony capitalists favourable to him.
Congress spokesperson Randeep Surjewala alleged that Modi, the Gujarat chief minister, had built a balloon of lies through marketing.
Gujarat's state socio-economic review of 2012-13 exposes all "falsehoods".
Citing the report, Surjewala said that dividends of economic progress were yet to be translated into the improvement in the quality of the life of the people of the state.
"The so-called economic progress is aimed at certain sections, crony capitalists favourable to Gujarat chief minister," he said.