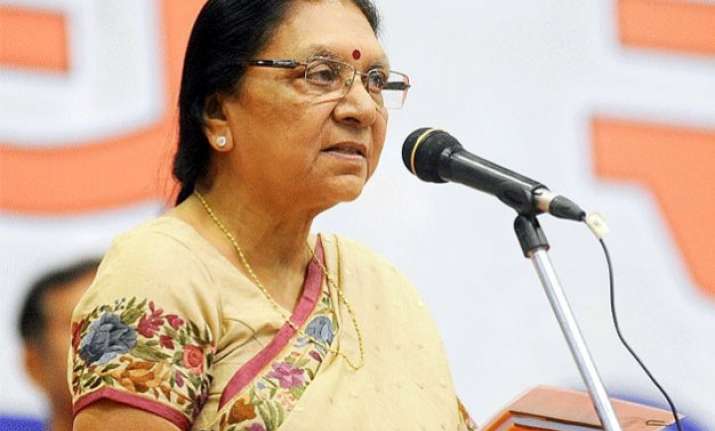 Gandhinagar: Gujarat Assembly has once again passed the stringent anti-terror Gujarat Control of Organized Crime Bill (GUJCOC) today.
The only difference is that the bill has been rechristened as Gujarat Control of Terrorism and Organised Crime (GCTOC) Bill 2015.
It is the modified version of the original 2003 Gujarat Control of Organized Crime (GUJCOC) Bill which failed to get President's assent three times in the past.
With Narendra Modi taking over as the Prime Minister, the Gujarat govt now feels confident of getting the Presidential assent.
"The organized crime has for quiet some years now come up as a very serious threat to our society. With the economic progress Gujarat is facing threat of terrorism and economic offences. Gujarat has 1600 km sea border and face 500 km land border with Pakistan. The state and country has witnessed terrorist attacks on Akshardham, Trama centre in civil hospital and even faced Parliament attack, Mumbai attack and attack on Raghunath Temple."
"Considering all these fact then Gujarat CM Narendrabhai Modi introduced the Bill but was rejected by former UPA government and now the Chief Minister Anandiben Patel wants to reintroduce again. Pakistan has become the epicenter of world terrorism that's why this act necessary for Gujarat. The present laws are not enough to secure safety of six crore people of Gujarat. This law of Gujarat & country's safety. The act is accordance with the constitution and have enough checks to prevent misuse by police," Rajanikant Patel, Minister of State(MOS), Home in his Statement of Objects and Reasons said.
"Recent organized crime of betting in which thousands of crore was moved but because strong laws the accused got the bail shortly. If we have such strong laws this could have been prevented," he said.
Former president APJ Abdul Kalam had in 2004 objected over the particular Clause 14 and returned the bill to the government led by the then chief minister Narendra Modi, asking it to remove the clause.
As per the Clause 14 of the bill, evidence collected through 'interception of wire, electronic or oral communication... shall be admissible as evidence against the accused in the court'.
Later in 2008, the bill was passed after deleting the clause related to interception of communication, as per the suggestion of Kalam.
However, President Pratibha Patil rejected it and had suggested some more amendments. One of them was to eliminate the provision which allows confession made before a police officer, be admitted in the court as evidence.
However, ignoring the suggestion, the state government had once again passed the bill in 2009 for the third time and sent it for President's approval.
The bill is still pending with the President.
In the new bill, the government has retained the provision related to confession made before a police officer. It is proposed that the officer should be of Superintendent of Police (SP) rank or above.