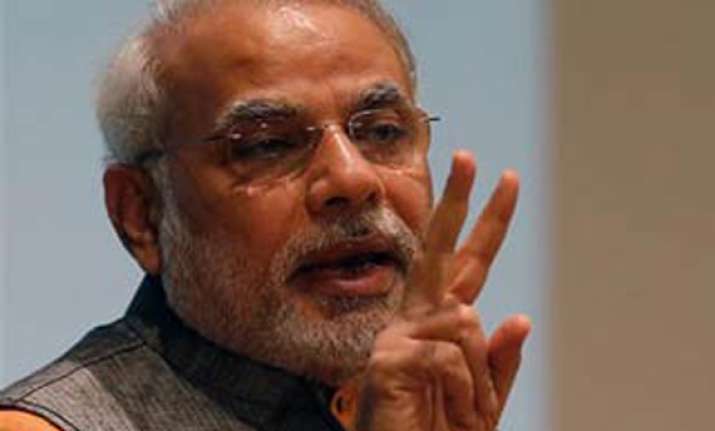 Ahmedabad, Nov 27: Out of power since 1995, the Congress is leaving no stone unturned to snatch the mandate from the Narendra Modi-led BJP in Gujarat and has fielded three sitting MPs for the upcoming assembly battle, banking on their 'winnability'.
Congress MP Somabhai G Patel, who was elected to Lok Sabha from Surendranagar in 2009, has filed his candidature from the Limbadi Assembly constituency which falls in the same district.
Vitthal Radadia, another Congress MP and who is facing criminal charges in the recent gun-totting incidence, is contesting the Assembly seat of Dhoraji in Rajkot district.
Radadia is an MP from Porbandar Lok Sabha constituency.
Similarly, party MP from Rajkot has been fielded for Assembly elections from Botad seat in Bhavnagar district.
"We want to use our full force and strength this time and have decided to pull all our resources to wrest power from BJP," said Hriday Buch, one of the Gujarat Congress spokesperson.
"With a view to put winnable candidates and proven leaders of the state, sitting MPs have been asked to enter the assembly fray," he added.
Congress has been waiting in the corridors of power for more than 17 years and now it is pulling all stops to oust the three-term BJP government in the state.
Assembly elections are scheduled to be held in two phases, December 13 and 17 respectively.
"This is not just a strategy to ensure one Assembly seat, but a sitting MP can have the potential to impact positively on more than one Assembly seats as one Lok Sabha constituency generally consists of at least seven assembly areas," said Somabhai Patel, who is the fourth term MP from Surendranagar.
Hailing from Viramgam (Ahmedabad district), he was first elected to the Lok Sabha in 1989 and now he has been pitted
against BJP's sitting MLA Kiritsinh J Rana.
"This time we want to form the government and to achieve this party has asked me to contest Assembly elections," he said.