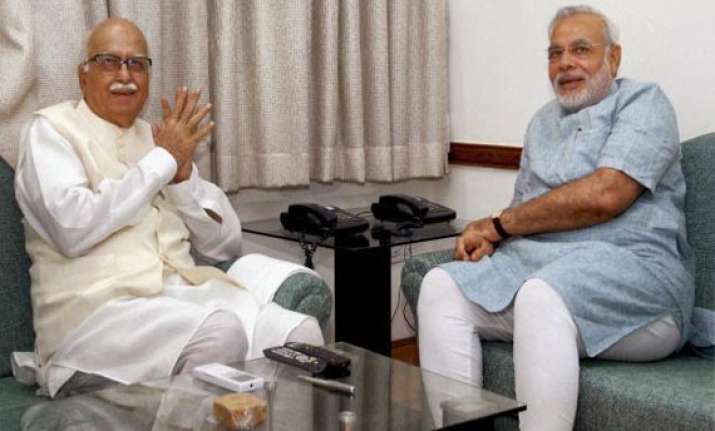 New Delhi: Narendra Modi, all set to be the country's next prime minister, today held multiple discussions with top BJP leaders including L K Advani as plans for government formation gained momentum.
Modi drove to Advani's residence for a nearly 40-minute meeting after holding discussions with his key aide Amit Shah, J P Nadda, both BJP general secretaries, former chief minister and Karnataka strongman B S Yeddyurappa and party's Bihar incharge Dharmendra Pradhan at Gujarat Bhavan here.
The meeting with Advani was apparently to signal that the 86-year-old leader is being kept in the loop over key decisions. Party general secretary Ananth Kumar also visited Advani's residence before Modi's arrival.
Simultaneously, BJP leaders Venkaiah Naidu, Kalraj Mishra and Harsh Vardhan visited 'Keshav Kunj', the RSS office here at Jhandelwalan, for talks with senior functionaries.