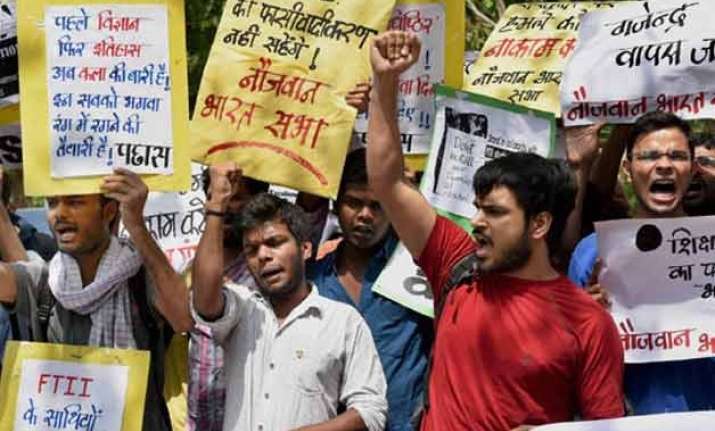 New Delhi: Minister of State for Ministry of Information and Broadcasting Rajyavardhan Rathore today advised FTII students to focus on their academics and leave the administrative matters into the hands of the government.
"How will it look if students from all the schools and colleges start to take administrative matter into their own hands?. We have been very soft and lenient towards the students. We only have their best intentions at heart," he added.
Rathore added that Gajendra Chauhan has no role in the academic aspect as the chairman of the FTII society but only on the administrative division.
His statement came amid the continuous protest by the students over the appointment of Gajendra Chauhan as the FTII chairman. The students have refused to accept little known actor Chauhan as the head of the governing council of the prestigious institute and continue to stir against it for almost two months.
Chauhan, a Bharatiya Janata Party member and known for his role of 'Yudhishtir' in popular tele-serial Mahabharat, has refused to step down. His appointment as FTII chairman on June 9 triggered an indefinite strike by the students on June 12.
The complaint of the FTII students is that Chauhan's body of work is not fit for  the stature of FTII chairman.
On Monday, the FTII protest reached Delhi with over 80 students holding agitation against the government at Jantar Mantar. Several political leaders also joined the students in their protests including Congress MP Raj Babbar and Janata Dal-United leader K C Tyagi.