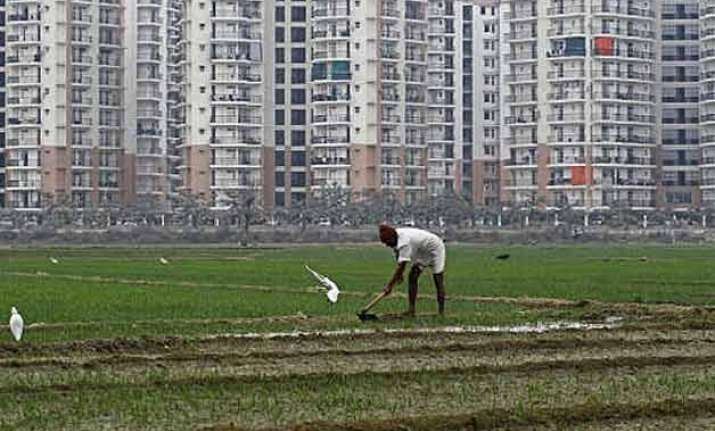 New Delhi: The Narendra Modi government has decided to go slow on the contentious Land Acquisition Bill with letting the ordinance lapse in normal course on April 5. This was the outcome of yesterday's BJP core group meet which was held at the Prime Minister's residence.
At the meet, it was decided that the government will not reissue the ordinance rather will try to take up the Bill after consultations with farmers' and opposition parties in the second half of Budget session.
ALSO READ: Land Acquisition Bill passed in Lok Sabha
Home Minister Rajnath Singh, Foreign Minister Sushma Swaraj, Finance Minister Arun Jaitley and Transport Minister Nitin Gadkari were among other attendees of yesterday's meet.
The government has been making repeated attempts to bring all stakeholders on board before seeking Bill's passage in the Rajya Sabha. The government has successfully managed to get the legislation passed in the Lok Sabha due to its brute majority. But the roads ahead for the government are not easy.
The opposition parties are determined on stalling the Bill's passage in the Rajya Sabha where the government is in minority. A majority of parties, including Congress, Samajwadi Party and Left parties, have said that they will not support the government and the Bill should go to a select committee.
On Monday, BJP bigwigs had met top Rashtriya Sevak Sangh (RSS) leaders to discuss the hurdles the bill is facing. The Sangh is said to have asked the government to end the negative perception over the Land Bill.
On Sunday, Modi in his radio programme 'Mann Ki Baat' had said that the Bill was formulated keeping the interest of farmers in mind. He said that the new law is aimed at speeding up developmental works and accused the opposition of stalling nation's progress.
The government had promulgated the ordinance on land acquisition on December 31 last year. The Right to Fair Compensation and Transparency in Land Acquisition, Rehabilitation and Resettlement Act, 2015, bill to replace the ordinance was brought to Parliament in the first part of the Budget session which started on February 23.