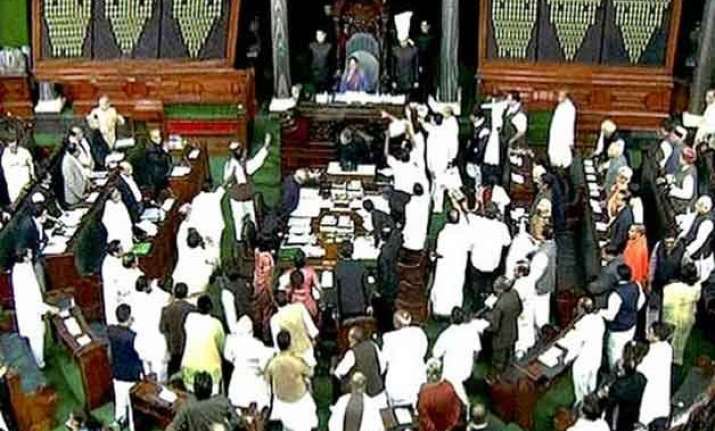 New Delhi: The much debated Land Acquisition Bill was passed in Lok Sabha today through voice vote with nine amendments and two new clauses. Opposition Congress along with regional parties like Biju Janta Dal (BJD) and Telangana Rashtriya Samiti (TRS) walked out of house before the voting began.
However, the changes brought by the government in the tabled bill today won the support of key NDA allies Shiv Sena and the Akali Dal, which had so far called the bill as anti-farmer. The bill is a big step in a series of reforms by the Modi government, as it is pushing to boost the industrialisation in the country and revive the economy through it.
Before moving the bill in the Lok Sabha, Rural Development Minister Rao Birendra Singh told the opposition that the government is ready to accept the suggestions if those are in the interest of farmers. The government had accepted few of the suggestions made by the opposition parties.
In the bill passed today, the government has removed social infrastructure projects like schools and hospitals from projects that its ordinance or emergency executive order exempted from a clause in the law requiring 80 percent of affected landowners to agree to a deal.
Read Also: Govt says open to more changes ahead of Lok Sabha vote on land bill
The Bill has also reinstated a social impact assessment for social infrastructure projects. The ordinance had scrapped the need for companies to conduct a social impact study for projects in some key sectors.
Though the BJP has succeeded to get the Bill passed in Lok Sabha as it has the required numbers in lower house, it will struggle to pass the bill in the Rajya Sabha, where it is in a minority. The party has reached out to other parties for their support.