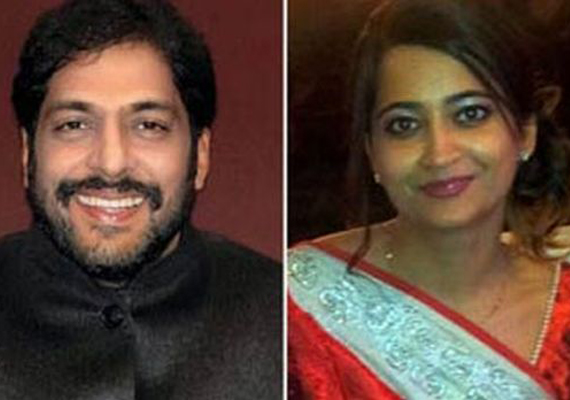 New Delhi, Aug 28:  Gopal Goyal Kanda, accused of abetting the suicide of his employee and former flight attendant Geetika Sharma, told a court here Tuesday that the case against him was politically motivated. He was sent to 14 days judicial custody.
Metropolitan Magistrate Devender Kumar Jangala sent the former Haryana minister to judicial custody after the end of his interrogation in police custody.
"The accused is remanded to judicial custody till Sep 11," the court said.
Kanda personally addressed the judge and said that the case against him was politically motivated and demanded a separate vehicle for commuting between the court and jail, citing threat of physical harm to him.
The court accepted his plea and allowed him to travel between the court and jail in a separate prison vehicle, unlike other inmate who are transported in groups in vans.
"As he has been remanded to judicial custody, there is a strong possibility of physical attack upon him during the transportation from Delhi prison to court," said Kanda's application, moved by his counsel Somesh Arora.
Kanda told the court that some political parties had already initiated demonstrations against him and there was a possibility of physical harm to him.
"Keeping in view the safety and security of accused Kanda, he is allowed to be produced in the court in a separate jail vehicle," said the court.
The former minister was arrested Aug 18. He remained in police custody for 10 days.
Geetika, 23, who earlier worked in Kanda's now-defunct MDLR Airlines, died on the night of Aug 4-5 at her house in Delhi's Ashok Vihar area.
Her two suicide notes named Kanda and his employee Aruna Chaddha for harassing her and driving her to suicide. Both have denied the allegations. Chaddha is in judicial custody.
After Kanda's airlines ceased to function in 2009, Geetika was given another assignment in the group owned by him.
Kanda, who was forced to resign as minister of state for home and urban local bodies in Haryana in the face of public outcry over Geetika's suicide, was booked for abetment to suicide by Delhi Police.