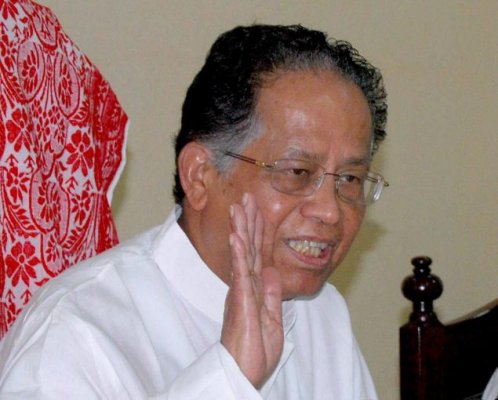 Bonpara: Assam Chief Minister Tarun Gogoi today alleged that the Narendra Modi-led NDA government has stopped several welfare schemes for the poor even as the state government is committed to implementing such schemes.
"The Assam Government is committed to implementing welfare schemes in the state. But the Modi government at the Centre is stopping several welfare schemes for the poor masses," Gogoi claimed while addressing a public meeting here.
"The central government yesterday stopped a number of employment generating schemes as an austerity drive. Is this the 'acche din aane wale hai' of Narendra Modi", he questioned.
Unveiling an austerity drive to trim fiscal deficit, the Centre had yesterday taken measures aimed at cutting non-plan spending by 10 per cent which includes a ban on filling of vacant posts to reduce fiscal deficit to a 7-year low of 4.1 per cent of GDP.
"During the last few months that the BJP Government has been in power at the Centre, the welfare schemes of Assam have either been blocked or rendered non-functional," Gogoi alleged while launching a special Indira Awas Yojana Scheme for the state here in Morigaon district on the occasion of the death anniversary of former Prime Minister Indira Gandhi.
The state government had sent several welfare schemes for approval but no green signal has been given by the Centre so far, the chief minister said.
Stating that construction of more than 50,000 dwelling houses for BPL families will begin from today in the district, Gogoi said the special IAYS to be launched across the state will provide a dwelling house per family at Rs 75,000 each to be constructed by the District Rural Development Agency.
Addressing a Rashtriya Sankalpa Diwas programme in Guwahati on the occasion of the 30th death anniversary of the former prime minister organised by the APCC, Gogoi regretted that the Modi government chose not to commemorate the day to remember Indira Gandhi's martyrdom.
The Chief Minister criticised the central government for not recollecting Gandhi's sacrifice of her life for integration of the country and her welfare measures such as nationalisation of banks, pro-poor development schemes.