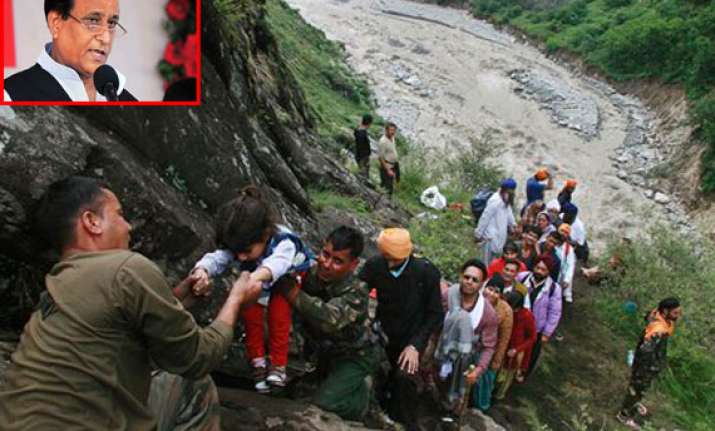 Rampur, UP, Jun 22: An overconfident Uttar Pradesh minister Azam Khan today claimed that the entire rescue operation in flood-ravaged Uttarakhand could have been completed in eight hours through efficient handling of the situation.
"Give us Uttarakhand for 24 hours, we will evacuate everyone", said Azam Khan while speaking to reporters here today.
"They (Uttarakhand administration) don't know how to work. The Centre should have done something. The Centre has a huge army force, and they should have sent hundreds of helicopters. They are presently using only four choppers", said Khan.
"For them, helicopters are more important than common people's lives. What the Uttarakhand government has done is inhuman", said Azam Khan.
The controversial minister was in charge of the huge Kumbh Mela in Allahabad which began on January 14 and ended on March 10, during which nearly 10 crore pilgrims congregated. Towards the end of the Kumbh mela, a big stampede took place at Lucknow station, due to inadequate arrangements made by the railway authorities. The entire Kumbh Mela passed off peacefully.