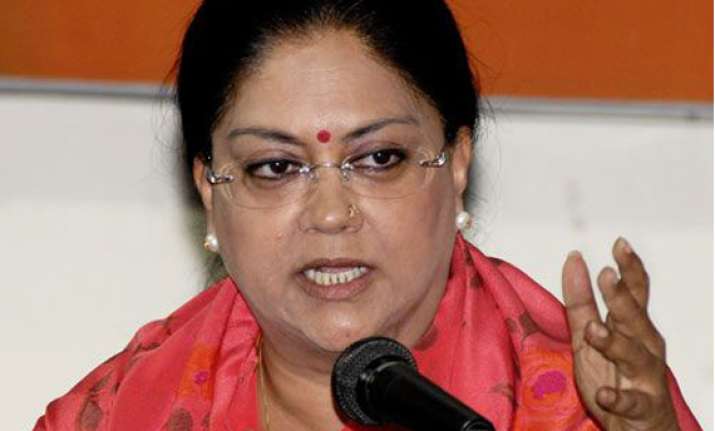 Jodhpur, Jul 30: BJP state president Vasundhara Raje today alleged that timely action by Rajasthan government could have prevented murder of nurse Bhanwari Devi.
Raje, who was in Jodhpur to attend two meetings at Bhopalgarh and Osian, alleged that Bhanwari had met Gehlot long before she was killed but he did not take any step.
"Had he taken her seriously...She could have been saved," Raje said.
She also accused Gehlot of pushing the state towards backwardness. "The growth rate of the state has plummeted to a meagre 5 per cent," she said.
While accusing state ministers of seeking votes openly in return of cycles and laptops, Raje said this is the height of political degeneration that the leaders of Congress are openly offering money for votes.