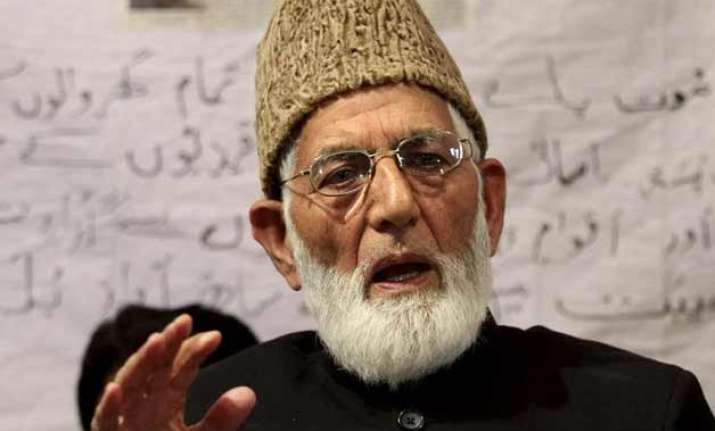 New Delhi: The request of hardline Hurriyat leader Syed Ali Shah Geelani for passport will be processed on "merit" depending on completion of "formalities" by him, the Union Home Ministry said today, amid a row over the issue that has divided ruling PDP and BJP in Jammu and Kashmir.
"Passport is the right of every Indian citizen and is issued by the Ministry of External Affairs after following due process. In case any applicant applies for the passport, he should fulfill all the formalities before his case is processed. As and when the matter is referred to the Ministry of Home Affairs, we will process the case on merit," a Home Ministry spokesperson said.
 
Jammu and Kashmir's ruling coalition partners PDP and BJP are sharply divided over the Geelani passport issue.
     
PDP has said it would approach the Centre for giving passport to Geelani on "humanitarian" grounds while BJP has said he should not be given the travel document till he "apologises" for his anti-national activities.
 
Sources said Geelani and his family members want to travel to Jeddah and have applied for passports online. But he has not yet visited the regional passport office in Srinagar to give his biometric data and clicking the photograph. As per the new rules, an applicant must visit the passport office in person to give biometric details and click
the photograph.
      
Sources said after Geelani visits the passport office to complete the formalities, his application will be sent to the Ministries of Home and External Affairs for their comments as he falls in 'prior security clearance' category for issuing of
a passport.
 
The Ministries, then, in consultation with the Jammu and Kashmir government, would take a final decision on granting the passport to him.