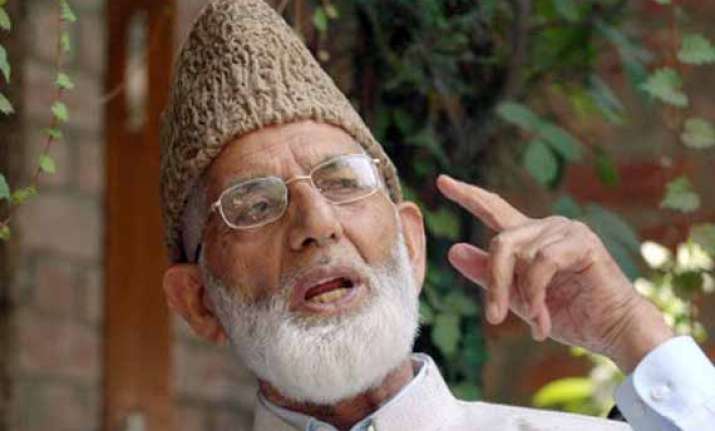 Srinagar: Sanjay Saraf, who belongs to Ram Vilas Paswan's Lok Janshakti Party in Jammu and Kashmir which is now part of the NDA, today confirmed that he had met Syed Ali Shah Geelani but dismissed reports that he had carried any message from Narendra Modi to the hardline Hurriyat leader.
The Lok Janshakti Party National Youth President Saraf said his relations with the separatist leader were "personal".
"I have been meeting Geelani for the past so many years. I have not met him in the context that has been reported," Saraf told PTI.
Saraf said he rushed here from Bihar after he was named as one of the emissaries of Modi that Geelani claimed had called on him for opening a dialogue with the BJP leader.
"This is a completely baseless report. I have not met Geelani since he was taken to Delhi for treatment in early March this year," he said.